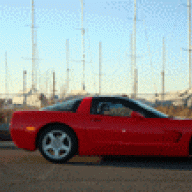 Joined

Apr 18, 2002
Messages

1,441
Location
Corvette

1999 Torch Red Coupe
Just started having this issue - only after I go for an aggressive ride - revving the engine over 4500 or so through the gears, the clutch pedal doesnt return right away. This happens on the highway or just getting on it and running it up through the first few gears.

The clutch / pedal goes back to normal in a few seconds after I slow down and it will be normal until I go for another "hard run".

The clutch never slips and the car has 31000 miles on it. The fluid is topped off in the resivour and I cant see any leaks any where. The fluid also lookes clean.

Any thoughts?