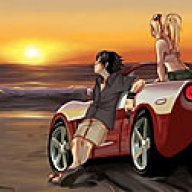 Site Administrator
Staff member
Administrator
Joined

Sep 16, 2000
Messages

13,913
Location
Corvette

1990 Corvette ZR-1
From the archives: 1966 Chevrolet Corvette Sting Ray road test
Classic second-generation Vette set a high standard, paving the way for the 21st-century Stingray
Published: June 26, 2014 08:00 AM
In August 1966, Consumer Reports magazine published a road test of the 1966 Chevrolet Corvette, back when the Beatles were in their heyday, Lyndon Johnson was President, and "Sting Ray" was still two words. Now, as Chevy resurrects the Stingray name from its '70s archives for the striking 2014 model, we look in the rearview mirror at our review of the second-generation V8 Sport Coupe.
As we wrote nearly 48 years ago: "Since its introduction in 1953, the Corvette has been steadily refined and improved until it is now accepted through the world as a true 'Grand Turismo' car." Those same words ring true even today. (Download a PDF of the original report which includes road tests of the Dodge Charger and Ford Mustang.)
Low rider
Our testers found that, like its sea-based namesake, the Sting Ray hovered close to the ground.
"Entrance and exit for this very low car, although partially aided by the wide-opening doors which are cut into the roof line, are still somewhat awkward." The photo above shows our testers trying to retrieve the spare tire from the back of the car that rested only about six inches off the ground. They deemed the task "an assignment for a contortionist."
Full Story:
1966 Chevrolet Corvette Sting Ray Road Test - Consumer Reports News