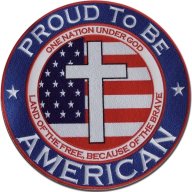 Joined

May 29, 2002
Messages

8,668
Location
Corvette

2012 4LT GS Roadster
​
A Chevrolet Corvette Z06 will pace the field for the Allstate 400 at the Brickyard on Sunday, July 29 at the Indianapolis Motor Speedway.
A Chevrolet has performed pace car duties for all 14 editions of the Allstate 400 at the Brickyard, one of NASCAR's most highly anticipated events since the inaugural in 1994.
To celebrate Chevrolet's pace car tradition, each of the past 13 Chevy pace vehicles will be featured at the Chevy Racing display at IMS.
"The fact that a Chevrolet has paced every NASCAR NEXTEL Cup race at Indianapolis Motor Speedway since the inception of this event says a lot for our vehicles," said Ed Peper, general manager of Chevrolet. "Pace cars must be safe, reliable and capable of leading a field of race cars. We're proud to have our Corvette Z06 pacing this race and look forward to sharing that heritage with a special Chevy pace car display."
The Corvette Z06, designed using extensive race car technology, is the fastest vehicle ever offered by Chevrolet and General Motors. With 505 horsepower and 470-lb.ft. of torque, the Corvette Z06 leaps from zero to 60 mph in 3.7 seconds and has a top speed of 198 mph. The Corvette Z06 pacing the field is nearly identical to the 2007 model available in dealer showrooms with the only major modifications being the addition of strobe lights, racing safety belts and a unique paint scheme.
The paint scheme for this year's Allstate 400 at the Brickyard pace vehicle will go back to basics with an American red, white and blue design featuring a geometric pattern that plays off the checkers of the legendary bricks found at the Indianapolis track.
"The last few Corvette pace vehicles featured a free-flowing design, so this year we thought it would be fun to return to a more straightforward paint scheme," said Kip Wasenko, GM director of design, specialty vehicles. "The blend of the three colors we selected represent the metaphor of America's favorite sports car pacing the field at the 'big house' of American racing."
Race fans across the country can check out the Corvette Z06 leading the field by tuning in to the live ESPN broadcast of the Allstate 400 at the Brickyard. Drivers will take the checkered flag at 2 p.m. (ET) with a live, one-hour pre-race show beginning at 1 p.m.
Individuals already attending the race weekend are invited to visit Chevy's pace car collection at the Chevy Racing display located next to the Hall of Fame Museum throughout the race weekend. Previous Chevy pace vehicles featured include the Monte Carlo (1994, 1997-2004), a C-1500 Full-Size Pickup (1995), the Camaro (1996), the SSR (2005) and a Corvette Z06 (2006). The display will be open from 8 a.m.-6 p.m. Friday, July 27, 7 a.m.-6 p.m. Saturday, July 28 and 7 a.m.-2 p.m. Sunday, July 29.
Article