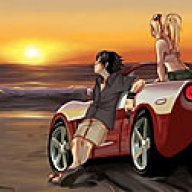 Site Administrator
Staff member
Administrator
Joined

Sep 16, 2000
Messages

13,854
Location
Corvette

1990 Corvette ZR-1
FOR IMMEDIATE RELEASE - CARLISLE PRODUCTIONS
January, 2015
Chip's Choice Announced for 2016
Corvettes at Carlisle to Honor Greenwood and Guldstrand Corvettes
​
CARLISLE, PA
– For years, Corvettes at Carlisle has hosted a display known as Chip's Choice. The display was originally implemented by Carlisle Events co-founder Chip Miller as a way to showcase the best of the best of a certain theme at Corvettes at Carlisle. The unique showcase has evolved to not only continue spotlighting cars fitting a certain theme, but also is in place now as a tribute to Miller, who passed away in 2004 from a rare disease called Amyloidosis.
The display is limited to a small number of Corvettes and is located annually within Building T. For 2016, the theme has been announced and for the 50,000+ enthusiasts who attend and the nearly 5,000 who put their Corvettes on display, the showcase honors Greenwood and Guldstrand Corvettes. Both men, John Greenwood and Dick Guldstrand were legendary within the Corvette world and both passed away in 2015.
Greenwood was a drag racer as a teenager and grew up going fast. In the 1970s he managed to land a racing contract that helped propel him not only into the big time racing scene, but put him in a position to build Corvettes configured for FIA endurance racing. It wasn't long before Greenwood Corvettes were racing at Le Mans, Daytona and Sebring just to name a few popular tracks. In 1974 when the U.S. was suffering through economic and oil issues, combined with stronger anti-pollution mandates, many companies suffered from a technology stand point. That did not stop Greenwood, however, as he leveraged contacts within the hobby to continue to build Corvettes that not only went fast, but wowed onlookers. Greenwood's wide-bodies became American fan favorites, challenging the factory supported customer teams of Porsches and BMWs that held a grip on GT racing and the growing IMSA series.
It's these types of Corvettes that will make up half of the Chip's Choice display, with the other being ones from the mind of Dick Gulstrand. Gulstrand also passed in 2015, but left decades worth of automotive excellence behind. From 1963 through 1965, Guldstrand won three consecutive Sports Car Club of America Pacific Coast championships and set the Le Mans track record in 1966. That same year he finished first in his class in the Daytona 24 hour race. In 1968 he opened Guldstrand Engineering in Culver City, California and did work in the coming years for heavy hitters like James Garner, Bruce Springsteen, Nicolas Cage and Arnold Schwarzenegger. Guldstrand came up with out-of-the-box mechanical improvements that helped Corvettes handle better at high speeds and his efforts over the course of time landed him in the National Corvette Museum Hall of Fame in 1999.
Both men had an amazing impact on the hobby, specifically the Corvette world and cars branded with their unique touches will comprise Chip's Choice for 2016. Applications are now being accepted and complete details can be found via the Corvettes at Carlisle page of
Welcome to Carlisle Events
.
# # #
​
Carlisle Events is a partner or producer of 11 annual collector car and truck events. Events are held at the Carlisle PA Fairgrounds (Carlisle, PA), Allentown Fairgrounds (Allentown, PA) and the SUN 'n FUN Complex (Lakeland, FL). The season schedule includes five automotive swap meets of varying size, four auctions, as well as individual specialty shows featuring Corvettes, Fords, GMs, Chryslers, trucks, imports, tuners and performance sport compacts. Founded in 1974 by friends Bill Miller and Chip Miller, events hosted at Carlisle attract more than a half a million enthusiasts annually from all corners of the globe. More information is available via
Welcome to Carlisle Events
or
Carlisle Auctions | Collector Classic Antique Auto Car Auction
.
# # #
​