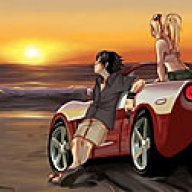 Site Administrator
Staff member
Administrator
Joined

Sep 16, 2000
Messages

13,790
Location
Corvette

1990 Corvette ZR-1
Corvettes at Carlisle Offers a Special Automotive Themed Resort Weekend Giveaway
Spring Mountain Motor Resort Getaway Offered in 2016
Popular Giveaway to the Nevada Driving School Returns, PLUS a $500 Gift Card
CARLISLE, PA
– Corvettes at Carlisle in 2016 has a pair of giveaways that are worth the price of admission in and of itself. The one, a raffle chance to win a 2016 Corvette Coupe has been announced and is up and running, while the other; is something familiar with the Corvette audience and is back again due to its popularity. Corvettes at Carlisle runs August 25-28 and for this summer's show, one guest will win a weekend at the Spring Mountain Motor Resort in Nevada, plus three nights' accommodations. In addition, the winner will earn a $500 Visa gift card for use in any manner that the winner sees fit, be it air fare, meals, etc.
All of this will be available via the resort which is based in Pahrump, Nevada; about 1 hour west of Las Vegas. The resort is state of the art and positioned in a picturesque portion of the state. Better yet, the driving school is backed by veteran driver Ron Fellows. There are not only multiple R&R options at the resort itself, but when getting behind the wheel of a performance based car, there are multiple options there too. This particular prize affords the winner a complete Level 1 package.
The overall prize package has a value of $4,725 and is built for drivers of all experience levels. With it comes a dynamic car control exercise, learning of proper cornering techniques, Corvette electronic driving mode discovery and allows for up to 250 miles of track time. Plus, so the winner doesn't lose touch with the instructor or other drivers, a two-way radio is included too.
Corvettes at Carlisle always embraces the need for speed, not only via this giveaway, but with onsite autocross and special race vehicles are displayed too. In addition, this summer sees a showcase of Greenwood and Guldstrand Corvettes. Both have historic racing tie-ins. Other displays include a 50-year showcase of 1966 Corvettes and yet another sees some of the best of the best with the NCRS gallery. Corvettes look great, but they go fast and handle well too and a prize like this is the perfect tie for anyone looking to better themselves behind the wheel of America's sports car.
ALL NEW for the 2016 giveaway; this year's prize winner will ALSO win a ride in a Corvette during Corvettes at Carlisle at the famous autocross track on Sunday via the Cumberland Valley Corvette Club. Get a taste of what going fast on a track in a Corvette is all about with this special addition to what is already the prize of a lifetime for any Corvette lover.
"I've personally enjoyed driving the track configurations at Spring Mountain and enjoyed a couple of schools there as well," said Carlisle Events co-owner and Corvettes at Carlisle event manager Lance Miller. "To say I had an absolute blast is an understatement," continued Miller. "The amount you'll learn during the program is simply stunning, in fact I've told my wife once my daughter, Ella, becomes of age I'm taking her to advanced driving school at Spring Mountain because it's that GREAT! We're thrilled to partner with Spring Mountain on this wonderful package giveaway, the winner will understand once they get there. Amazing track, amazing instructors and phenomenal facility – it just doesn't get any better than that!"
In addition to the great giveaway, Corvettes at Carlisle takes the fun to the streets of Carlisle with a special all-Corvette themed parade. The weekend also hosts unique seminars, a large collection of GM Engineers and the always popular Corvette centric walk-arounds. Don't miss a celebration of America and America's Sports Car, the Corvette; all at Carlisle in 2016!
# # #
Carlisle Events is a partner or producer of 11 annual collector car and truck events. Events are held at the Carlisle PA Fairgrounds (Carlisle, PA), Allentown Fairgrounds (Allentown, PA) and the SUN 'n FUN Expo Campus (Lakeland, FL). The season schedule includes five automotive swap meets of varying size, four auctions, as well as individual specialty shows featuring Corvettes, Fords, GMs, Chryslers, trucks, imports, tuners and performance sport compacts. Founded in 1974 by friends Bill Miller and Chip Miller, events hosted at Carlisle attract more than a half a million enthusiasts annually from all corners of the globe. More information is available via
Welcome to Carlisle Events
or
Carlisle Auctions
| Collector Classic Antique Auto Car Auction
.
# # #