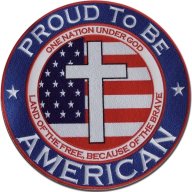 Joined

May 29, 2002
Messages

8,669
Location
Corvette

2012 4LT GS Roadster
The historic restructuring of the American auto industry cleared another major hurdle Friday with the announcement of a deal covering wage cuts and factory closures between bankrupt Delphi Corp. and the United Auto Workers.
The tentative agreement includes a payout of $105,000 over three years that will be offered to about 4,000 of Delphi's 17,000 UAW workers. In return, the workers' pay will be cut from about $27 an hour to a maximum of $18.50 an hour by Oct. 1.
Delphi
said the pact negotiated with the UAW and General Motors Corp., its former parent, represents a "significant milestone" in its torturous, 20-month odyssey since filing for Chapter 11 on Oct. 8, 2005.
"If ratified, we believe this agreement will be a significant milestone in our transformation and a major step towards emergence (from bankruptcy)," said John Sheehan, Delphi's chief restructuring officer.
The pact also could serve as a template for pay plans at other suppliers.
Union members are expected to vote on the agreement next week. If passed, the deal would allow Delphi to substantially reduce its overhead in a bid to compete with lower-cost international suppliers.
More importantly, the deal removes the threat of a potential strike that would cripple GM -- Delphi's largest customer -- and disrupt contract talks this summer between the UAW and Detroit automakers.
"Delphi could have been a dark cloud hanging over the talks all summer," said Harley Shaiken, a labor professor at the University of California-Berkeley. "It would have been particularly difficult for GM."
Progress encouraging
In a statement, GM said it is "encouraged by the continued progress" in its talks with Delphi and the UAW, and is committed to reaching "a final resolution that will allow Delphi to emerge as a more competitive strategic supplier."
The Delphi bankruptcy has proved to be a microcosm of the daunting challenges facing the domestic auto industry.
While Delphi was flourishing in low-wage markets such as China, its U.S. operations were losing money on many of the components built in its U.S. plants.
The bankruptcy dramatized the burdens facing U.S. automakers: high health care and pension costs for hourly workers and retirees.
Since Delphi's bankruptcy filing, each of Detroit's automakers has taken dramatic steps to ensure its survival. Ford Motor Co. put virtually all of its U.S. assets up as collateral in a multibillion-dollar credit deal to fund its restructuring. Ford and GM cut landmark health care deals with the UAW to cut costs. And the Chrysler Group was sold to a private-equity firm earlier this year.
Payouts offered
Details of the Delphi wage agreement were withheld Friday, but people close to the talks said 4,000 Delphi workers will be offered lump-sum payments of $35,000 annually for three years in exchange for accepting pay cuts that would bring them from $27 an hour to a maximum of $18.50.
The rest of Delphi's hourly work force are either temporary workers or were hired after 2004 at lower pay rates.
"If it means I have a job for the next five years, that's great," said Scott Reed, 33, of Owosso, who works at Delphi's Flint East plant and was hired at the lower wage. "As long as I have a job with benefits, I don't care about anything else -- except that we stay part of the UAW, too."
UAW President Ron Gettelfinger issued a statement confirming a deal was reached. Local union presidents will present the details to their members Monday.
While the union could not avoid concessions, it succeeded in keeping some plants open that were targeted for closure, and the wage terms are significantly better than Delphi's original offer soon after it filed for bankruptcy.
"It's a good deal and a generous one, especially when you look at the context of the agreement with Delphi coming out of bankruptcy," said one local president, who spoke on condition of anonymity.
UAW under pressure
The pressure is on UAW leadership to get members to ratify the deal, which came after the UAW rejected at least two offers from Delphi that would have meant deep pay cuts.
GM is expected to subsidize wages as part of an earlier agreement to provide up to $400 million in annual labor-related costs. In addition, the automaker has said that it expects to cover $7 billion in retirement costs for former GM workers at Delphi.
"When GM firmed up its financial exposure that indicated that they were getting close to a deal," said David Cole, head of the Center for Automotive Research in Ann Arbor.
The UAW also appeared to have modified Delphi's earlier plan to close or sell 21 of its 29 U.S. factories as it downsized.
People close to the talks said that four of the 21 plants were saved from shutdown or sale, and another five will be operated by a third party until they are sold.
The factories that will continue operating until a sale include Saginaw Steering and Flint East in Michigan, according to a source familiar with the pact.
The tentative agreement had been expected for weeks as bargainers from GM, Delphi and the union met feverishly to cut a deal.
Tension was growing
Since the bankruptcy filing, Delphi has been a source of increasing tension for GM, the UAW and much of the U.S. auto industry.
Early in the bankruptcy, Delphi Chairman Steve Miller provoked union anger by attacking UAW maintenance crews as "lawn mowers" getting $65 an hour in wages and benefits, and threatening to cut hourly pay rates to as low as $9.
In return, Gettelfinger blasted Miller and other Delphi execs as "hogs feeding at the trough" for seeking millions of dollars in bonuses to bring Delphi out of bankruptcy.
The heated rhetoric dragged on for months as both sides battled in U.S. Bankruptcy Court in New York. On several occasions, Miller vowed to ask Judge Robert Drain to void Delphi's union contracts, only to back down in the face of a potentially devastating strike.
Without a wage agreement, there also was little chance of a viable investment group forming to buy Delphi when it emerged from Chapter 11. Delphi is in talks with competing private-equity groups -- separately led by Appaloosa Management LP and Highland Capital Management LP.
With the UAW set to open national contract talks next month with GM, Ford and Chrysler, the union wanted a deal with Delphi as much as anybody, Cole said.
"It was a huge distraction for them as they were preparing for possibly the most important national negotiations in the past 50 years."
Article