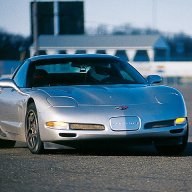 Administrator
Staff member
Administrator
Joined

Oct 27, 2020
Messages

144
Location
Corvette

2004 Z06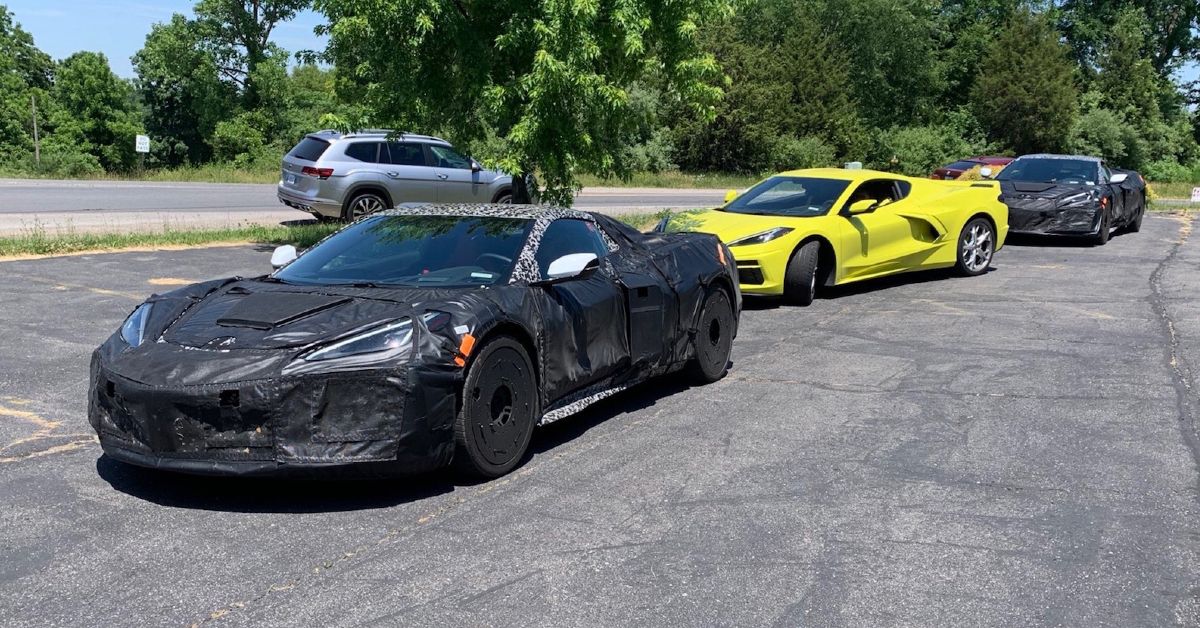 Motor Trend reveals details on the high performance C8 Corvettes coming down the pipeline​
In a recent article published by Motor Trend magazine, an anonymous source has apparently detailed some juicy tidbits about the upcoming C8 Corvette Z06, ZR1, "Zora" and various EV models in the works.
Apparently this same source was correct in sharing with the magazine that the 2022 Cadillac CT5-V Blackwing would arrive with the C7 Corvette Z06's LT4 supercharged engine with a manual before anyone else saw it coming.
2022 Corvette Z06​
According to Motor Trend's source, the 2022 Corvette Z06 will come with a naturally aspirated 5.5L flat-plane crank engine putting out 615 - 625 hp and 480 lb-ft of torque - the same amount of torque as the current Corvette C8.R.
Along with the engine, carbon fiber wheels, carbon-ceramic brakes and some super sticky tires will round out the package in what should end up being one hell of an amazing track beast.
What's interesting to note however, is that Motor Trend claims the new Z06 will come with Cadillac's new
4.0 version of the Magnetic Selective Ride Control
system that will be coming on the 2022 Cadillac CT4-V and CT5-V Blackwing models. We're not sure how accurate that is because when Cadillac first announced the MSRC 4.0, we reached out to Cadillac for more details about the system. They confirmed that the MSRC 4.0 was already in the 2020 Corvette. This lead us to believe that the technology was transferred over from the Corvette to Cadillac.
Price for the all new Z06? Motor Trend claims $80,000. Expect that to jump though if you start adding on carbon fiber wheels and all of the other options you'll be able to check off on the configurator.
2023 Corvette ZR1​
Motor Trend claims a new ZR1 will appear one year after the Z06 debuts using the same 5.5L flat-plane crank V8, however strapping on a couple turbo chargers will increase output in the vicinity of 800 plus horsepower.
No further details on the ZR1 were given.
2023 Corvette PHEV​
While not much information was spilled on the hybrid Corvettes, Motor Trend believes that a couple different variants of an AWD PHEV Corvette will appear in the lineup between the Z06 and ZR1. A Grand Sport maybe?
The plug-in hybrid will utilize two motors on the front axle with a possible third motor going between the engine and transaxle.
Power output? If it's going to slot between the Z06 and ZR1, our guess would be a combined 725 hp.
Bold ideation sketch studies by Jingxu Zhan.
While everyone is calling it the E-Ray, it's our guess that it will be called "
E-Vette
". We could be wrong, but it's just a hunch.
2025 Corvette Zora​
This is expected to be the "big kahuna" in the Corvette lineup.
Using the ZR1's twin-turbo charged Z06 engine and the E-Vette's electric motors, the Corvette Zora could see in excess of 1,000 hp according to Motor Trend.
This isn't the first time we've heard this.
A few years ago, one of our sources revealed to the
Corvette Action Center
that a prototype powertrain combination being tested for a future C8 Corvette model was putting out in excess of 1200 hp. At the time, we had our doubts about that. However, in looking at Ferrari's LaFerrari powertrain technology, is another 300 horsepower out of the realm of possibility? Probably not.
Every since we heard that figure, every now and then we hear the 1,000 hp figure being kicked around. Once again, Motor Trend has now given more confirmation of "something wicked this way comes".
While GM's future is looking more and more electrified given their desire to become all-electric over the next 10 years, there's no doubt that the melding of old and new technologies will create some of the highest performing Corvettes we've ever seen!
Head on over to Motor Trend for even more details.
Source:
Motor Trend Magazine