I have had an intermittent "Service Active Handling" system DIC message on my 2001 Coupe since I bought it a year and a half ago. It would come and go (mostly off about 70% of the time). During that time I have had it back to the vette dealer that I got it from, who pulled the connections at each wheel and cleaned them. That cleared the error for a while. In addition to that, from reading I have done here, I pulled several of the ground point connectors (the two up front, and one by the B pillar) and cleaned and reconnected them. That also cleared the error for a while. Along the way, I've read about several other recurring gremlin type problems (leaky battery, clogged AC drain, water by access panel on passenger footwell) all of which I have looked at (and admittedly I'm not close to being a mechanic) but I don't see a problem in these areas.
The DIC message came back a few weeks ago, and I pulled the codes but had some difficulty finding a reference to the code on any of the lists I found (hence all the other stuff I tried). I have located a list that has the code on it, so before I go taking anything else apart, I'd like to check with someone who knows what they are doing
<cough...cough...C4C5...<cough>
The codes are as follows:
20 TCS
C1296 H C (<==took a while to find a list with 1296 on it)
BO_RFA
U1064H U1000
Info I found:
NETWORK CODES:
U1064 - Loss of Communications with DIM
Corvette Chassis Codes
C1292, C1293, or C1296 Master Cylinder Pressure Sensor Circuit
I was looking at the Master Cylinder. I don't see any wires coming out there. I do see a connector under the brake fluid reservoir (popped the connector, looks clean, reconnected; popped the next connector (closer to the front of the vehicle on the wheel well, same thing...clean..reconnected). I also opened the cap on the reservoir, fluid level looks ok but I did see some particulate dirt on the inside of the rim. I pulled a few drops of fluid out to see if anything is suspended in the fluid, looks clean to me (not sure about the color though).
I have a few questions:
1) Is the connector I'm pointing to in the first picture the Master Cylinder Pressure Sensor? Does it come out easily? Should I replace it, clean it, not screw around with it?
2) Does the fluid look as it should (color)? How concerned should I be about the particulate stuff in the (second and third and fourth) pictures?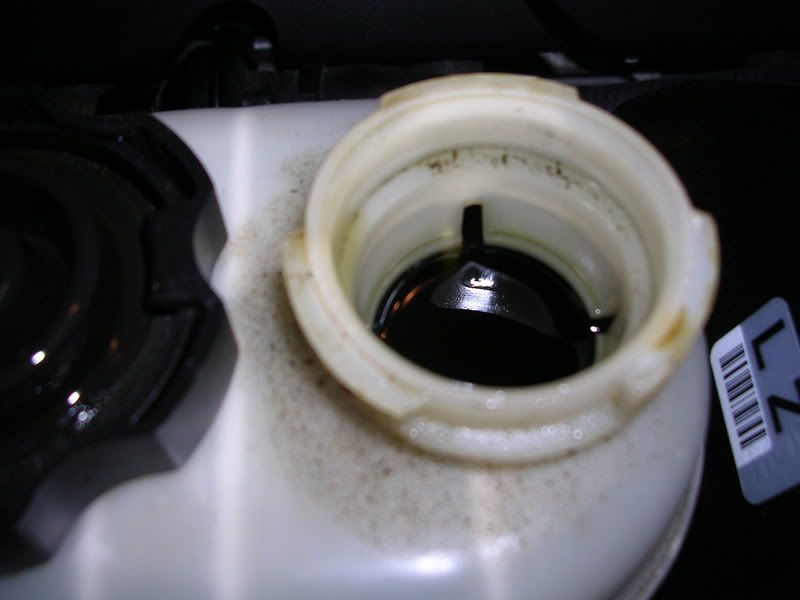 I did find a post about someone having a similar problem (included below):
"Thanks to the info I found here, I just fixed the same problem on my 01Z - Thanks Gleb!! Mine was really strange. After finding the connector, and doing continuity checks, I discovered something strange. The jumper cable that goes from the M/C connector, to the connector on the wheelwell, was wired backwards. Gray to orange, and orange to gray. I switched the wires around, and tada! it works! The strange part is, this car has 20K miles on it, and the code is just showing up? Gremlins....."​
On inspection, I did note that the connector on the wheel well in my car is also wired grey to orange and orange to grey. I don't see how you could plug it in any other way, so its not a matter of turning the plug. (see picture five)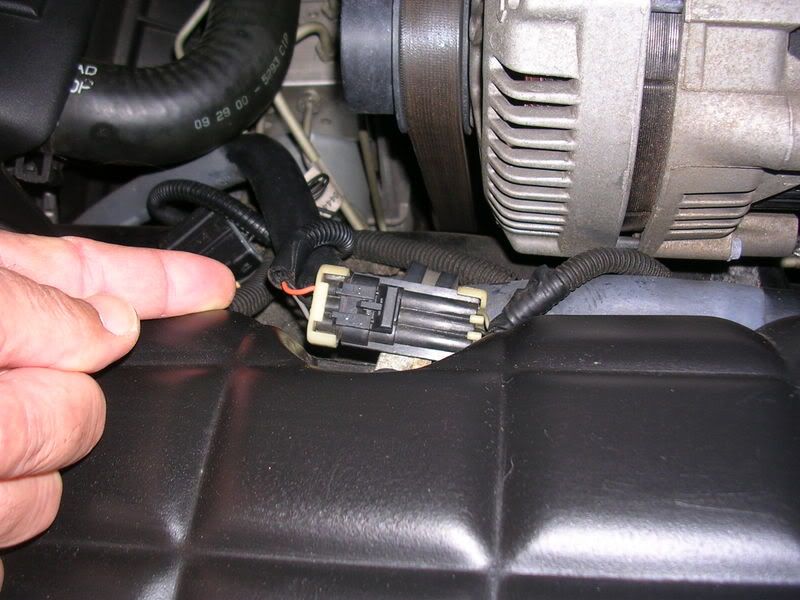 3) Should I move these connections ? (putting grey to grey and orange to orange)
I'm not wild about changing the connection, I only include it here due to finding a post that said it solved his similar problem, what do you think?
about the other error:
4) Whats a DIM? Any idea why it may not be communicating?
Thank you for your help with this.