Came across this entertaining thread the other day - got a good "hoot" out of all the theories and made-up facts: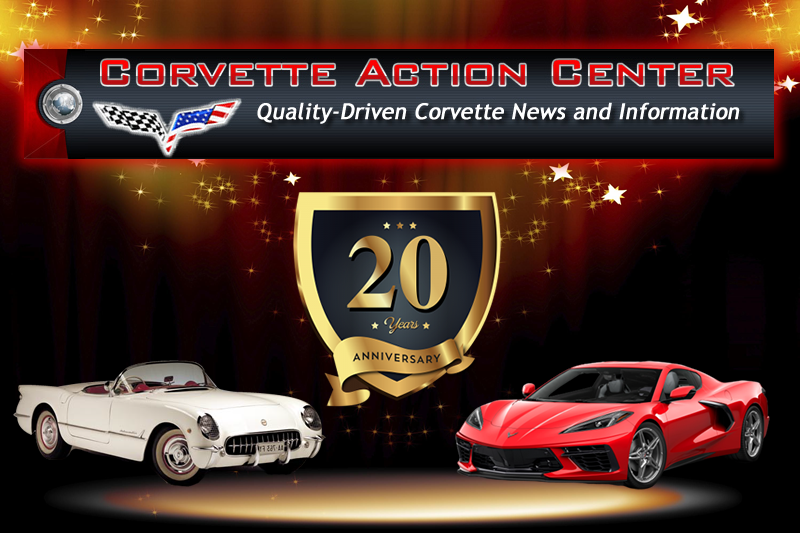 I just received a pic of a crashed 63 coupe. Please drive carefully.

forums.corvetteactioncenter.com
I don't care to re-ignite things in a closed thread but in the interest of accuracy and helping out others that might be in a similar situation:
Yes, its my (Frankie the Fink) 63 red split window...the car was hit by an uninsured immigrant driving a borrowed car owned by an uninsured immigrant - both folks "undocumented". This happened on the day of the Orlando "Pulse" shooting just a few miles from that area. The other driver got a ticket and I got a trip to the ER...
I lawyer-ed up and the first thing they do is tell you (and have you sign a form) that says you won't discuss
any
aspect of the accident in cyberspace -- not on forums, blogs, bulletin boards, web sites or what have you. You are told
ANY
discussion can hurt your case - like saying "I'm OK" or "It's not that bad" in response to questions. Such a precaution is a sign of the times I guess...
So yes, I didn't discuss ANY aspects of my injuries and car damage
on any forum. When the more ghoulish people (some in the closed thread) kept plugging away at me about it I joked it off. I knew a cursory answer or "getting into it" with certain people would be a bottomless pit... One person had the wreck picture as his personal avatar on the NCRS web site without even knowing if somebody had been seriously injured in the crash. Disturbingly weird IMO...and more support for my not discussing the incident whatsoever.
Call that lying or denial if you want; the point being made to readers is not to be drawn into commentary online about such an incident and imperil your litigation.
Several close friends and Corvette Forum members who I trust: wmf62, mmaturo, mark6669, Mike Coletta and some others who donated original parts to the repairs or provided advice visited the body shop or had extended discussions with me about the car. As to doctored photographs I don't know what that's about; there are TONS of pictures of my car wrecked and in various stages of repair... Some I've uploaded were taken by other friends and acquaintances....so who knows ?
During the repairs I wrote a magazine article for the National Corvette Museum's America's Sports Car publication about the wreck and restoration (some might have seen it). Last summer the repaired car was displayed at a chapter NCRS meet in Riverview, FL as an example of a "resurrected" car alongside a survivor and a partially restored car. Anybody that knows Ed Augustine, Mike Hooker or Chuck Gongloff can confirm...
If this sounds like "presenting the car as a "no-hit classic" then I certainly chose an odd way to do it.
The car has been fixed to the highest standards and I doubt any but a few could detect it...right down to an original header bar, nose support rods, 63-only original date-coded horns, 63 fiberglass headlight buckets, 63 original radiator core support, the "thick" 63-only front bumper support brackets, 63-only original hood, correct for my VIN (no hood blocks), original bumpers -- you-name-it. In some regards its a better car and some unrelated, prior accident damage to the driver's door was repaired as well... The frame was unhurt except for a front "horn" tweaked - fixed easily with a "come-along" and a quick adjustment..
I got a "Diminished Value" appraisal on the car which I have also shared with several people. No way to collect on the estimate from the uninsured defendants with no assets so its just filed away...
Anybody with further questions can PM me here...
To wit, folks finding themselves in similar circumstances should take their lawyers' advice, be prepared for a long journey and not be surprised when others impute your integrity, or, accuse you of potential future fraud or tell you your car is now worthless...
Such is life...
Last edited by a moderator: