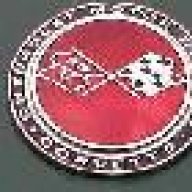 Joined

Aug 21, 2001
Messages

1,427
Location
Corvette

73 LS4 Coupe - 04 CE Conv
I have been getting an intermedent "Service Engine Soon" light, so pulled the codes and had a history 32 code, EGR System Error.

I looked at the testing procedure in the manual and got totaly lost, may as well have been in Greek. Can anyone provide an easy way to test the EGR system? If the EGR should need to be replaced, what is involved since it is under the intake plenum?

Got to get this thing running right since it is going to be making a 20 hour trip next week from Austin TX to the Chicago area for the Bloomington show.

tom...