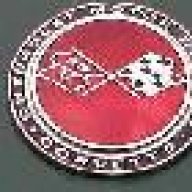 Joined

Aug 21, 2001
Messages

1,427
Location
Corvette

73 LS4 Coupe - 04 CE Conv
Let me throw another money wrench into this discussion. There is a Texas law that states it is illegal to sell a car that does not have all of it emission equipment in place and in working order.
"Texas law prohibits any person from selling, offering for sale, leasing, or offering to lease any vehicle not equipped with all emission control systems or devices in good operable condition. Violators are subject to penalties under the Texas Clean Air Act of up to $25,000 per violation. Buyers are advised to have the vehicle checked for all required emission control devices prior to purchasing a new or used vehicle."
This quote from:
http://www.tnrcc.state.tx.us/air/ms/tampering.html#tamp3
I have never seen it enforced, but it is on the books.
tom...