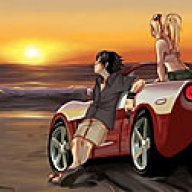 Site Administrator
Staff member
Administrator
Joined

Sep 16, 2000
Messages

13,913
Location
Corvette

1990 Corvette ZR-1
ExxonMobil Announces Mobil 1 Lubricants Technology Relationship for Chevrolet Corvette
Mobil 1 fully synthetic motor oil chosen as factory fill in the highly anticipated 2015 Corvette Z06 and new 2014 Corvette Stingray with the Z51 Performance Package
Chevrolet recommends Mobil 1 5W-30 for service-fill oil changes and Mobil 1 15W-50 for track events and competitive driving

Mobil 1 synthetic oil used by Corvette Racing's Corvette C7.R
FAIRFAX, Va. & DETROIT--(BUSINESS WIRE)
--ExxonMobil today announced a new lubricants technology agreement with General Motors (GM) for the Chevrolet Corvette. As part of the relationship, Chevrolet has chosen Mobil 1™ motor oil as factory fill for the highly anticipated 2015 Corvette Z06 and the 2014 Corvette Stingray with the Z51 Performance Package.
Building on a 21-year lubricants relationship with ExxonMobil, Chevrolet also named Mobil 1 5W-30, which meets or exceeds GM dexos1® specifications, as the recommended service fill for all Corvette models. In addition, for on-track and high-performance applications, Chevrolet is recommending owners use Mobil 1 15W-50 to ensure full engine protection and optimal engine efficiency*.
"It is a testament to ExxonMobil's commitment to advanced lubricant technology that Chevrolet has chosen Mobil 1 synthetic motor oil for the high-performance Corvette engines," said David Tsurusaki, strategic global alliance manager, ExxonMobil Fuels & Lubricants. "As the Corvette Stingray hits roads around the world, we want Corvette owners to know that Mobil 1 motor oil is specifically designed to meet their high-performance demands and will help keep their engines running like new."
With a factory-fill relationship that began in 1993, ExxonMobil has a legacy of helping Corvette engines perform at their maximum with Mobil 1 lubricant technology. Mobil 1 motor oils are designed at the molecular level and enhanced with a proprietary additive system to provide outstanding protection against wear, high heat, cold weather and sludge buildup.
In addition to select production Corvettes, Mobil 1 lubricants drive efficiency and power for Corvette Racing's C7.R in the TUDOR United SportsCar Championship. With Mobil 1 lubrication technology, the Corvette team competes in some of the most demanding endurance races in the world including the 24 Hours of Le Mans, Rolex 24 at Daytona and the Mobil 1 Twelve Hours of Sebring.
For more information about Mobil 1 motor oil, go to
www.mobil1.com
.
About Chevrolet
Founded in 1911 in Detroit, Chevrolet is now one of the world's largest car brands, doing business in more than 140 countries and selling more than 4.9 million cars and trucks a year. Chevrolet provides customers with fuel-efficient vehicles that feature spirited performance, expressive design, and high quality. More information on Chevrolet models can be found at
www.chevrolet.com
.
About Mobil 1
The world's leading synthetic motor oil brand, Mobil 1 features anti-wear technology that provides performance beyond our conventional motor oils. This technology allows Mobil 1 to meet or exceed the toughest standards of car builders and to provide exceptional protection against engine wear, under normal or even some of the most extreme conditions. Mobil 1 flows quickly in extreme temperatures to protect critical engine parts and is designed to maximize engine performance and help extend engine life.
For more information, visit mobil1.com and, on Facebook,
www.facebook.com/mobil1
.
Mobil and Mobil 1 are registered trademarks of Exxon Mobil Corporation or one of its subsidiaries.
*See Corvette Stingray Owner's Manual for full details and manufacturer recommendations.