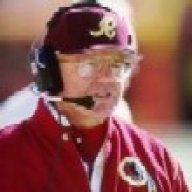 Joined

Feb 12, 2002
Messages

1,853
Location
Corvette

1987 Redskin Red Coupe
Reduced for Quick Sale! No Haggle Price! $8,000 Firm $10,000 firm for all parts for it! Must Move!
This is the lowest I will go! I will also have the rims polished back out to a mirror finish and have a full detail done. This is a $600 value for FREE! If it doesn't move in 2 weeks she will go on EBay and if it doesn't sell there I will finish the 388 build and keep it.
83k miles very solid hard shift stock car. mild bolt on's. motor, trans, 2.59 rear gears are all stock! fluids changed regularly with synthetic only. dot 4 synthetic brake fluid, synthetic trans fluid, castrol syntec oil. this car runs VERY strong and will pull on a stock C5 with no problem. Car has run a best of 13.0 at 106 mph with 3 or 4 less mods. I've added Black GS Stripes, black side vent louvers, and black tail light louvers as the only visual upgrades.
New parts replaced by me in the last 2 years:
Fuel Pump less than 2 years old
Fuel Filter 6 months old
Hawk carbon fiber pads all the way around less than 1 year old with new front rotors.
Red top Optimum battery 6 months old
MAF Relay Sensors changed 6 months ago
New Altenator 6 months old
2 new window switches 1 month old
outside window gaskets new installing next week
Mod List:
Hawk Pads on all 4 wheels, K&N open air box, MAF descreened, TB Bypassed, 160* T-Stat, Accel Super Coil, 12* degree advance timing, Cut Back AC Delco Rapid Fire plugs gapped at .047 Indexed, Air Foil, TPiS Long Tube Headers, !Air, Air Elim Pulley, !EGR, Crank Pulley, and Chambered Muffler Eliminators. Hayden Tranny cooler. Stock 1600 rpm stall, 2.59 rear gear, 88-90 stock Polished 17" sawblades.
$10,000 O.B.O
I have additional parts also that i could throw in for additional money if buyer is interested. Everything less heads to go mid 11's NA.
Parts For Sale:
Built 30k milage 388 stroker scat cast crank, pink rods, hypernuretic pistons.
ZZ409 Roller Cam this cam with the LT1 intake and a decent set of heads should put the car mid to high 11's at 118+ mph
Blower Roller Cam if you want to supercharge or nitrous the car. Motor was built for forced induction and had 12 lbs of boost on it with no problems. this cam with a 150 shot of nitrous should put the car in the high 10's.
Roller CompuCam 220/226 duration at .050 .460" .485" + springs a friend sold me. Was thinking about putting this cam in just for a few extra ponies that should put the car as a solid mid 12 second car at around 109+ mph.
LT1 intake ported for L98 Setup
Small Cap MSD Billet Distributor
Stock 86 L98 Iron Heads
L98 Adjustable Fuel Pressure Regulator
Retro Roller Lifter Kit
4 ZR1 Amolds 2 in 9.5x17 2 in 11x17.
4 used 275/40/17" tires
All Parts plus Car $11,500 FIRM! I will NOT sell any parts until I sell my vette so Don't Ask!
I still have the AIR pump but do not have the stock manifolds or stock front Y pipe if you want to go back to stock. I probably have other things I have forgot about and when I start going through all my parts and remember anything else I have done to the car I will re-edit this post.
Serious Buyers Only! This car is priced for quick sale! No reasonable offer turned down. This car as is, is a very good daily driver and with the mods and parts I am Offering with the car as a firm price of
$11,500
it will run mid to high 11's! It just passed Maryland Emissions this past June with no problem as long as she is kept in tune. Reason for Selling I am stepping up to a blown 96 LT4 Vette. If interested call 443 310 3050.
Maryland Pick up Only!
I also have an 85 Trans Am with a 400 sbc with 40k in milage on the rebuild. Rebuilt Trans with all the goodies and shift kit, 2600 vig stall, AS&M Runners, MSD Distributor, WS6 Suspension, tubular LCA's, tubular Panhard Bar, Aussie 9 bolt 3.73 rear. Futura Tires up front and BFG DR's on the back all mounted on gold GTA 16" Rims.
$3500 O.B.O
Also have a T56 with McCloud stage 3 clutch, LT4 flywheel, hydraulics, pedals, shifter plate, Hurst short throw shifter, aftermarket cross member for a 3rd gen.
$1400
BeCool aluminum radiator w/ custom dual electric fans.
$250
1LE springs
$100
82 Z/28 Crossfire car. 1 of 600 rear disc brake cars from the factory! Built 10 Bolt with about 5k in milage. Everything has been replaced between the Axles with 3.42 gears. Was going to swap the 388 T56 9 bolt into this car as I have owned it since i was 18. Trans is toast. Have all parts to put back together depending on the sale above. This car ran 13.6 at 102 mph with 3500 stall manual valve bodies, mild 350 cam, lightly ported stock heads, and 3.42 gears on 10" cheater slicks shifting at 6800 rpm. Car has been sitting last 8 years. I also have an original FiberGlass 83-84 Z/28 hood with the vacuum assisted luevers that work! Am picking up soon will swap out my 82 hood for his.
$800 O.B.O
I have a spare Roller 350 short block that is not assembled but only has 1200 miles on the rebuild. Rings never sealed and washed out. I was going to use it for a 383 build but found a built 388 instead.
$350
4 Gold 16" Iroc Rims with 245/50/16" Goodyear Eagle ST tires
$300
Once my vette is sold rest of the parts will be sold also depending on what buyer wants out of my parts list so
Please Do Not Ask
me to sell any other parts until the sale of my vette is Final!
Thanks For looking,
Mic