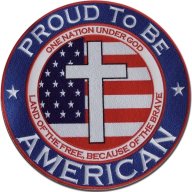 Joined

May 29, 2002
Messages

8,669
Location
Corvette

2012 4LT GS Roadster
GM rushes to fill the void in the brand's lineup​
DETROIT -- General Motors Corp. is winning over critics and customers with its trio of new large crossover vehicles for its GMC, Saturn and Buick brands.
But when the automaker started developing a crossover strategy several years ago, it left out its top-selling Chevrolet brand, which had the well-established TrailBlazer SUV. But as the market shifted dramatically away from traditional SUVs, TrailBlazer sales cratered and Chevy was left without a crossover, which has become one of the hottest vehicle segments.
It's a decision GM is hustling to correct. The automaker is in the late stages of developing a new Chevy crossover -- likely to be named the Traverse -- off the same basic architecture as the well-regarded new Saturn Outlook, GMC Acadia and upcoming Buick Enclave, according to people familiar with the plan. The Chevy crossover, which combines SUV features with a car-like ride and fuel efficiency, is slated for production next year.
"It seems like they're realizing, 'We have a home run here, we'd better get these to our volume dealers,'

 

" said dealer Steve Cook, who sells Chevrolet, Buick and GMC vehicles at his Vassar dealership. "With Chevy being my

main line, it would help to have one."
GM's course correction comes as the company is overhauling its product development system to allow it to react more swiftly to shifting consumer tastes and bring vehicles to market faster.
TrailBlazer sales fall off
The idea for a Chevy crossover was considered several years ago but discarded because GM was reaping big profits from the hot-selling TrailBlazer. But volatile gas prices and SUV fatigue sent customers away from midsize SUVs in droves. GM plans to stop selling the TrailBlazer by 2010.
GM spokesman Chris Preuss declined to discuss product plans but said Chevrolet has a gap in its lineup.
"With the decline in the midsize of the utility segment, we haven't had anything to fill the void," Preuss said. "The (crossover) package was so well done, they've appealed to customers."
Seizing an opportunity to reach former SUV buyers, nearly every automaker has come out with a crossover in recent years.
The Acadia, Outlook and Enclave, all built in Lansing, have been among the more well received. Ford Motor Co. has won praise and seen solid sales for its new Edge crossover.
Monthly sales for the Outlook and Acadia have doubled since January. The vehicles accounted for almost 4 percent of GM's overall sales in April, compared to 1 percent in January. The Enclave is just now reaching showrooms.
Chevrolet sales, meanwhile, have fallen 6 percent. A crossover might not have negated the decline, but the fact the TrailBlazer accounts for nearly a third of Chevy's sales indicated a crossover offering might have helped keep some buyers.
Tenn. will build vehicle
It wasn't until about two years ago, shortly before the public was getting its first look at GM's crossover concepts, that a Chevy version began to become a reality again. GM realized then that the TrailBlazer didn't have a future.
Since designers had experimented with a Chevy design for the segment, GM was able to make quick progress. Last month, the automaker cut a deal with UAW workers at its plant in Spring Hill, Tenn., to have the vehicle built there.
While acknowledging that Chevrolet would have benefited from having a crossover sooner, especially as fuel prices rattle car buyers, the situation isn't dire, said Troy Clarke, GM's president of North America. Demand for the crossovers is robust and GM is coming out with a slew of new vehicles in the next couple of years.
Also important to consider is that crossovers remain a relatively small piece of the auto business, said Jesse Toprak, chief economist for Edmunds.com. The segment accounts for about 11 percent of vehicles sold in the U.S.
Cook, the GM dealer, is driving an Enclave, and constantly fields questions from fawning friends and neighbors. But the Enclave is a bit pricey, starting at about $33,000, and Cook thinks a cheaper Chevrolet version could draw more business.
"I think a lot of dealers felt cheated," he said.
Article