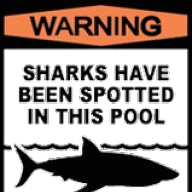 Well-known member
Administrator
Joined

Feb 25, 2002
Messages

4,302
Location
Corvette

ZZ4, 700R4, Steeroids rack & pinion, VB&P Brakes
Well, it's been 7 years in the making, but I
FINALLY
made it out ot the strip last night with my baby. First time ever running.
It was definitely fun. Especially being at Norwalk Raceway Park, which is one of, if not THE, premier Drag strip in the country.
1st run: 13.826 @ 100.70 MPH R/T: .952 :z :L
2nd run: 13.567 @ 102.16 MPH R/T: .556

I was told that ain't too shabby for my first time ever... I guess so...I dunno...
Next year should be much more fun with the 700R4 in it...
Next week I may go back and grab some video.
....
speaking of...
I've scoped out where I'm going to video the 150mph top speed run. Now I just need to recruit one or two more people to help me out... That should be fun too! And of course, you'll all be the first with the video!