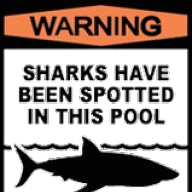 Well-known member
Administrator
Joined

Feb 25, 2002
Messages

4,302
Location
Corvette

ZZ4, 700R4, Steeroids rack & pinion, VB&P Brakes
This Line Of Text Should Have A "GLOW" Around It
If you are using Internet Explorer, you will see the "glow" effect.
If you are using FireFox, you will not see the glow.
Since there appears to be a decent amount of CAC'ers using the Mozilla Firefox web browser, I thought I'd make you aware that you may on occasion be missing some of the special formatting within posts that users of Internet Explorer ("IE") are able to see.
As well, there are some sites on the net that either require IE or are formatted specifically for IE. (Which, in my opinion is poor web coding, but nonetheless.)
There is a plug-in/extension for Firefox called
IE-Tab
which allows you to easily switch your current Firefox view to an IE-compliant view. Thus, you can surf IE specific pages and see IE-specific formatting, such as the 'glowing' text above. There are also some web graphics that don't format correctly in Firefox, although you may never know it because you aren't aware you are missing anything!
So all that being said, in order to make you CAC experience "all that it can be", I am putting this out there for the Firefox faithful to have in their arsenal.
I have and use this plugin on occasion. It's not something I use all the time, but it's nice to have when you need it. The hotlink in the paragraph above will take you to the download/install page for Firefox.
_______________
If you decide to install the IE-Tab, you can come back to this post and test it's functionality.
Besides the text above glowing green now, the following animated .GIF will also display properly.
(I found the difference rather amusing, as it changes the perception of the animation :L)
Also, you'll notice the subtle blue glow around the picture in my auto-signature below, which you don't see in a native Firefox window.