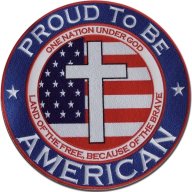 Joined

May 29, 2002
Messages

8,669
Location
Corvette

2012 4LT GS Roadster
Jaguar is one of three brands that make up Premier Automotive Group, which lost $2.32 billion last year.
​
Automaker wants to shed Volvo, Jaguar, Land Rover to help curtail losses, sources say.
​
Ford Motor Co. is seeking buyers for its Volvo, Jaguar and Land Rover brands in Europe as the money-losing automaker tries to focus on North America, two people familiar with the strategy said.
​
Ford, which lost $12.6 billion last year, has hired Goldman Sachs Group Inc. and Morgan Stanley to arrange the sale, one of the persons said. The plan is known internally as "Project Swift," a reference to the speed at which Ford wants to make a sale, said the people, who didn't want to be identified because the talks are confidential.
​
Selling the brands would end a 20-year initiative to expand sales of luxury autos by acquiring European companies. Since 1998, before Dearborn-based Ford bought Land Rover and Volvo, the company's own Lincoln unit has plunged from No. 1 in U.S. luxury sales to seventh.
​
"This company desperately needs focus in terms of preserving its capital and concentrating its management resources," said John Casesa, managing partner of Casesa Strategic Advisors LLC in New York. "It currently has too many mouths to feed."
​
The automaker's North American automotive operations were the primary source of last year's record loss. The unit has been hurt by declining sales of pickup trucks and sport-utility vehicles, Ford's main source of profit.
​
Among the European luxury brands, Volvo has been profitable and Land Rover turned profitable under Ford. Jaguar has had unspecified losses.
​
The brands make up Premier Automotive Group, whose losses widened to $2.32 billion last year. The figure includes costs considered one-time expenses, such as job cuts.
​
Spokesman John Gardiner said Ford would neither confirm nor deny speculation about a sale.
​
Ford, the world's third-largest automaker, hinted that the brands might be sold when it announced in August that it planned to find a buyer for U.K.-based Aston Martin. Since then, executives have said Ford continues to evaluate its assets and has no current plans to sell any of the other European brands.
​