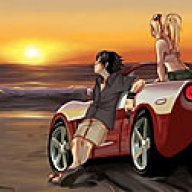 Site Administrator
Staff member
Administrator
Joined

Sep 16, 2000
Messages

13,631
Location
Corvette

1990 Corvette ZR-1
FOR RELEASE: 2009-06-03
Fritz Henderson Oral Testimony As Prepared For Delivery On: June 3, 2009

United States Senate
Commerce, Science and Transportation Committee
Good afternoon, Mr. Chairman.
I welcome this opportunity to testify. It's our obligation to be open and transparent in all we do to reinvent GM, particularly with the American taxpayer as our largest investor.
Before I explain why and how we consolidated our dealer network, I want to talk about the human story behind our plans. Our actions have forever changed the lives of people, families and whole communities.
For our dealers, they are valued partners, friends, and the "face of GM" to our customers. Personally and professionally, I feel strong, deep ties to our dealers. Over my career I've visited dealers in 48 countries. I've shared stories with them. I've had dinner with them and celebrated their success during good times.
I do not see our dealers as "dots on a map" or "lines on a spread sheet." They are members of a larger GM family which makes this process so heart-wrenching for me. A dealer closing is as painful as a plant closing.
But, we have no choice. We are all being called to sacrifice in order to build a stronger, more viable GM.
This is our last chance to get it right--to fix permanently those parts of the business that have diverted us from consistently building winning cars and trucks and the consumer experience to match. Our dealer network must match a smaller, stronger GM built for today's market and competitive realities.
Historically, much of GM's dealership network growth occurred in the 1950s and '60s, when we held a dominant share of the U.S. auto market. Since that time, strong new competitors have entered this country and our market share has shrunk, leaving us with too many dealerships and, in many cases, in the wrong locations.
Over the years, many GM dealers could not earn enough profit to renovate their facilities and retain top-tier sales and service staffs. And for those who could raise capital, it made little business sense to invest in a market already saturated with GM dealers.
Everyone agrees - even the dealers themselves - that a restructuring of GM's dealer network must take place.
We set out to do this restructuring as carefully, responsibly and objectively as we could.
We started with a thorough analysis of every market and every dealer throughout the U.S. to assess individual market requirements and dealer performance--especially in the metrics of sales and customer satisfaction.
We also carefully considered our dealer network coverage in rural areas. We wanted to make sure that we maintained the strong competitive advantage we have in rural areas--in some cases, and on average, more than 10 points in market share. We also took great pains to ensure that minority dealers were considered equitably and proportionally.
Most importantly, instead of terminating agreements immediately, we are providing advance notice and wind-down agreements to dealers who we could not retain in the network long-term. If, and when executed, these agreements allow dealers to stay in business until October 2010 - the expiration date of their current dealer agreement -- so they can sell down their vehicle inventories and provide warranty service to customers. We want to support our dealers to help them wind down their business in an orderly fashion - and have a structured package of transition assistance that is intended to benefit them relative to their alternatives.
Yes, consolidations will bring cost savings. A smaller, more healthy dealer network reduces GM's costs, primarily related to support we provide for information technology systems, dealer and sales person incentives, field sales, service and training, service parts, and advertising. This support costs GM roughly $1,000 per vehicle, or a multi-billion dollar expense.
However, this effort is all about creating a healthy, stronger and profitable dealer network that improves our brand image and increases the opportunity for sales and service provided by our high-performing dealers. It's about focusing our resources on our top performers and core brands so we can attract and retain more private capital and the best dealer operators--and yes, new customers from our competitors.
The end result will be between 3,800 and 3,500 U.S. GM dealers by the end of 2010, depending on attrition levels, with a retail market share of 17.3 percent in a retail sales market of just over 10 million. This means that the number of units sold per dealer would nearly double, compared to today's levels and provide a greater return on investment. Even with these cutbacks, GM will still have the biggest, most extensive dealer network in the country - more than any of our competitors, including Toyota, Honda, Nissan, Ford and Chrysler.
Before concluding, let me mention one additional opportunity to help dealers and auto manufacturers now in the current environment. We urge Congress to quickly enact a fleet modernization or "scrappage" program proposed by Senators Stabenow and Brownback. These programs have jump started sales in other countries and have been effective incentives for consumers to buy new, more fuel efficient and cleaner vehicles.
To conclude, this is one of the most difficult and painful times in GM's history. But, we see a path to a better future where GM we not only survives, but thrives. And, we want our employees, communities, and especially our dealers to thrive with us.
Finally, we are grateful for your support during this critical time. We understand our responsibility to American taxpayers, and we take it very seriously. A New GM will contribute to America's economic strength and competitiveness. This - and, of course, great cars and trucks - is the way to pay back our nation's support.
Thank you. I look forward to your questions.
CONTACT(S):
Greg Martin
202-775-5008 (o)
202-744-6285 (c)
greg.a.martin@gm.com
Tom Wilkinson
GM News Relations
313-667-0366 (office)
313-378-6233 (mobile)
tom.wilkinson@gm.com