It is with heartache (heartache I tell you!) that I post this. Our beloved Richard Sirgany, Alfa Romeo Owner's Club-USA tech guru and head honcho at AutoVolante (
Alfa Romeo Bulletin Board & Forums
) is retiring due to ill health and I won't have anyone to work on my beloved Alfa Romeo GTV-6 Callaway. Combine this with some family issues that have cropped up recently, and I very reluctantly put up this car for sale. (My 11 year old, to whom I had promised this car when was old enough, is not happy.)
Anyway, you guys get first crack.
The car is #5 of the 5 Callaway prototypes (the previous owner believed it was "the brochure car" but neither he nor I can confirm or deny this) which has also been authenticated by Richard at AutoVolante. Overall only 33 (or 34, 35, 36, or 37 depending on who you ask and how they count things) Alfa Romeo Callaway GTV6 Twin Turbos were ever built and only 5 prototypes...so this car is crazy rare.
Red (AR530) with tan leather interior. Mileage is quite low, +/-63K. +/-2500 miles per year.
It has a number of rare original options, too:
1- Oil cooler (vital in South FL), Part #8634
2- Original mats (I have them safely stashed away; I use "regular" mats for everyday), Part #8644
3- Speedline 16" wheels with Pirelli PZero Nero tires (205-45-16) with 85%-90% tread and a fifth tire for "just in case", Part #8715
4- Maratona aerokit, Part #6509
5- Mahogany wheel and shift knob (I also have the black ones), Part #544084
6- Callaway rear wing, (not sure of the Part #...8645?) and
7- Tropic-Aire a/c -- which REALLLLLLLLLLLY works in the swelter of a Miami summer; I can't leave it alone full blast too long before I need to click it back a notch! Part #8219
The car came with for-real Recaro (Part #DDM589) seats but the "previous-previous" owner removed them (I think he may have been the...uh...wrong build for the Recaros) and just this summer I was able to track them down; these are good-as-new.
All receipts. All maintenance under my ownership done by AutoVolante on schedule. All books and brochures, including the dealer option brochures and the hyper-rare Callaway brochure. (Try finding an original Callaway Twin Turbo Maintenance manual!) Even comes with the original UNUSED! toolkit (the gloves have yellowed a bit in 20some years...) and the manual window winder. Original articles and reviews, etc. also come with the car. Oh, and a fuzzy shoulder belt pad, too.
Registered at the CAC-Callaway Registry, too.
Engine rebuilt about 3K miles ago, with a few little DISCREET (light headwork, 164S cams, that sort of thing) improvements by Richard, which add to a pleasant increase in power with NO PENALTY in driveability. Garaged AND covered with a custom WeatherShield cover. The previous owner installed a Platinum gearbox with LSD and also a stainless steel Stebro exhaust which, because the car is a turbo, isn't too loud at all -- my "regular" GTV-6 with stock exhaust was louder -- but still has the Alfa note.
South Florida car and previously Arizona car, so no rust nightmares. Car has been pampered, loved, and regularly Griot-ed and Zymol-ed within an inch of its life. Everything works, even the 2nd gear synchro, even the electrical stuff.
Great fuel economy (+/- 28mpg) if you can lay off the turbo, as well.
I wouldn't hesitate to hop in this car and drive across the continent, diagonally. (It'd go a lot faster than you think!) The only niggling flaws are the grey fuzzy window trim has shrunk over the years and is pulling a little, and the color has rubbed off a bit (left bolster of the driver's seat) of the otherwise impeccable leather interior...you can have that little patch redyed without much drama, or you could (should!) install the original Recaros that'll come with the car.
The car has NO SUNROOF, and a few interesting prototype-ish touches (no "C-A-L-L-A-W-A-Y" lettering on the intercooler, etc.)
I'll also throw in all the assorted bits and pieces that I have accumulated over the years, most notably a pair of European bumpers (I believe the car was originally sent over with Euro bumpers, and American bumpers were fitted when it was sold at the old Bobcor Dealership in NJ) and a new hood insulation liner. Also have extra speaker grilles, an extra clock, window shade, etc.
Oh, and the car has been pre-approved to run in the Special Interest Class at the
2009 Carolina Trophy Rally
)
A couple of pictures: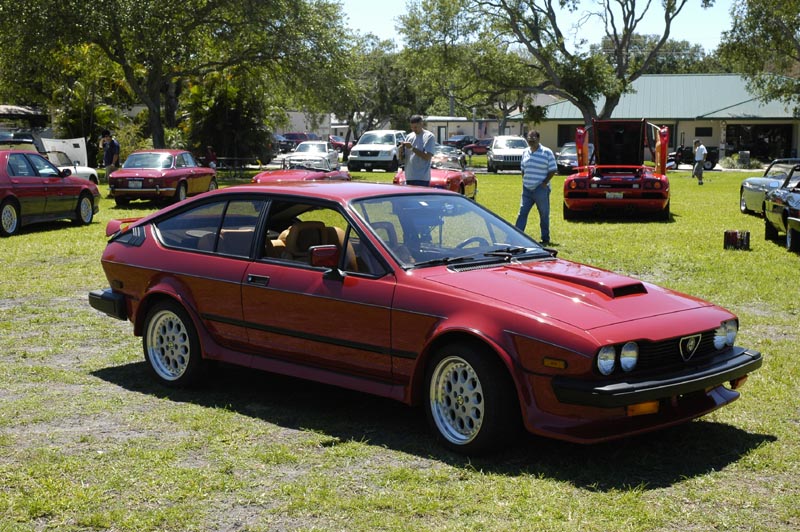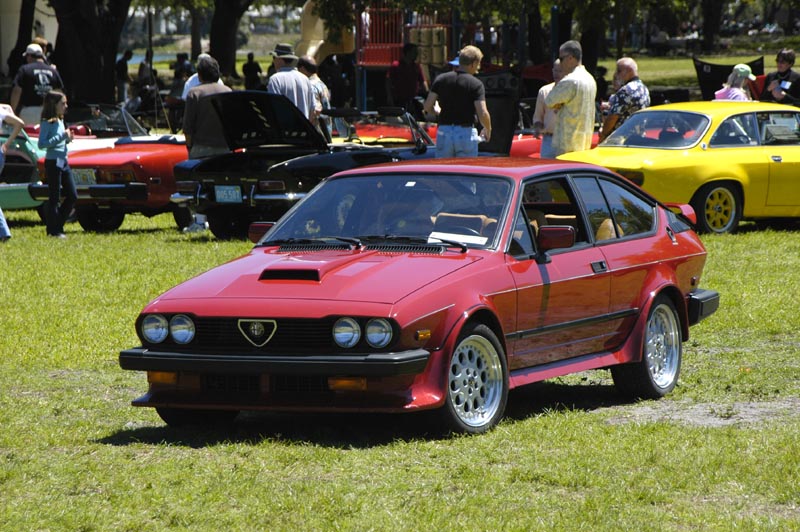 Naturally, this won't come
super
-cheap...but considering the rarity and condition, it will be a great deal. Please contact me by email (JMGarciaJr@gmail.com) to discuss price, ask questions, etc.
Thanks in advance,
-Joe in SoFla