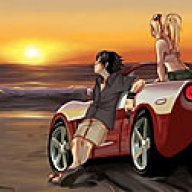 Site Administrator
Staff member
Administrator
Joined

Sep 16, 2000
Messages

13,915
Location
Corvette

1990 Corvette ZR-1
GM Pioneers Use of Lightweight Magnesium Sheet Metal
Double-digit fuel economy gains possible with more substitution for steel and aluminum
2012-10-2
3
DETROIT
– General Motors is testing an industry-first thermal-forming process and proprietary corrosion resistance treatment for lightweight magnesium sheet metal that will allow increased use of the high-strength alternative to steel and aluminum.
GM wants to expand its use of low-mass parts on vehicles around the world and will pursue licensing opportunities related to this breakthrough technology. The goal is for suppliers to be able to use the process to provide significant amounts of magnesium sheet that will trim pounds from vehicle mass.
The use of magnesium, which weighs 33 percent less than aluminum, 60 percent less than titanium, and 75 percent less than steel, will help customers save money at the gas pump, as will more efficient conventional engines and electric powertrains.
Until now, automakers have struggled to make reliably strong and non-corroding magnesium sheet metal panels using traditional panel forming methods. GM's patented process turns up the heat on magnesium to 450 degrees Celsius (842 degrees Fahrenheit), allowing the material to be molded into precise, rigid shapes.
Using this process, GM developed a production-ready magnesium rear deck lid inner panel that withstood 77,000 robotic slams and 250-kilogram impact drops without any issues.
Die-cast magnesium has been used in a variety of parts ranging from steering wheels to engine cradles, but GM is the first to use thermal-formed magnesium sheet metal in structural applications, and it expects magnesium sheet applications to grow with additional materials and process improvements targeted at reducing cost.
"This innovative use of magnesium is just one example of how GM is leveraging breakthrough technologies that will benefit our customers around the globe," said Jon Lauckner, GM chief technology officer and vice president of Global Research & Development. "Using high-strength lightweight materials such as magnesium and aluminum is one of the most effective ways to improve vehicle fuel economy and driving performance."
GM R&D recently announced an industry-first welding technology for aluminum, which is expected to enable more use of the metal on future vehicles.
The United States Automotive Materials Partnership estimates that by 2020, 350 pounds of magnesium will replace 500 pounds of steel and 130 pounds of aluminum per vehicle, an overall weight reduction of 15 percent. This weight savings would lead to a fuel savings of 9 percent to 12 percent.
On the production ready rear deck lid inner panel, GM can remove 1 kilogram (2.2 pounds) of weight compared to a steel deck lid inner panel.
"Every gram of weight reduction matters when it comes to improving fuel economy," said Greg Warden, GM executive director for global vehicle body engineering. "Being able to replace heavier metals with one of the lightest will help us deliver better fuel economy to customers around the world while also still providing the safety and durability they expect."
Automakers also have struggled to make magnesium corrosion resistant. GM's proprietary treatment for thermal-formed magnesium resisted 10 consecutive weeks of 24-hour environmental tests involving salt spray, 100 percent humidity and extreme temperatures.
"Like all of our advanced material vehicle parts, we subjected the magnesium trunk lid to the most severe strength and corrosion tests we know of, and it passed with flying colors," said Jon Carter, GM R&D metals researcher. "We expect it to perform extremely well even in the harshest environments."
General Motors Co. (NYSE:GM, TSX: GMM) and its partners produce vehicles in 30 countries, and the company has leadership positions in the world's largest and fastest-growing automotive markets. GM's brands include Chevrolet and Cadillac, as well as Baojun, Buick, GMC, Holden, Isuzu, Jiefang, Opel, Vauxhall and Wuling. More information on the company and its subsidiaries, including OnStar, a global leader in vehicle safety, security and information services, can be found at
General Motors | GM.com
.
###​