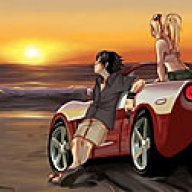 Site Administrator
Staff member
Administrator
Joined

Sep 16, 2000
Messages

13,593
Location
Corvette

1990 Corvette ZR-1
<img src="/images/design/front/almsaward.jpg" width="200" height="153" border="1" alt="" hspace="5" vspace="5" align="left" />
GM Road Racing Teams Win Post-Season Accolades
Corvette Racing and Team Cadillac Personnel Receive Special Recognition Awards
​
FOR RELEASE: 2006-10-31
GM Media
MONTEREY, Calif. – Following the conclusion of the 2006 American Le Mans Series and the SCCA SPEED World Challenge Championships at Mazda Raceway Laguna Seca on Oct. 21-22, GM's road racing teams won special recognition in post-season award ceremonies. Corvette Racing driver Ron Fellows was voted the Most Popular Driver in the ALMS, Corvette Racing's Dan Binks was honored as the GT1 Crew Chief of the Year, and Team Cadillac program manager Dave Spitzer was awarded the prestigious Jim Cook Memorial Trophy.
Established in 2003, the ALMS Most Popular Driver award is determined by the fans in online voting. Fellows won the award for an unprecedented third year in a row.
"It's a great honor to win this award again," said Fellows. "When you receive awards that are voted on by fans, they're hugely flattering. I want to express my sincere thanks to the fans."
Fellows, one of the sport's most versatile and accomplished drivers, is famous for his accessibility and his willingness to spend time with his many supporters.
"I've seen Richard Petty sign autographs for hours, and Dale Earnhardt often talked about the importance of the fans," Fellows explained. "I'm genuinely honored that someone wants my signature, and I believe that when fans pay to come watch us play, we ought to make time for them."
Dan Binks, crew chief for the No. 3 Compuware Corvette C6.R, won the GT1 Crew Chief of the Year award, which is voted on by the pit and technical staffs from IMSA. Binks received a $5,000 prize in addition to his trophy.
"To receive this award from the guys I work with day in and day out at the races is a real honor," said Binks. "This award really recognizes the caliber of the team that Corvette Racing and Pratt & Miller have put together. The work that all of the guys do on both Corvettes is just phenomenal."
Binks was suffering from a kidney stone during the ALMS season finale, yet he stayed at his post throughout the four-hour race, spotting for drivers Ron Fellows and Johnny O'Connell and changing left-side tires during pit stops.
"That is a well deserved award for Dan because it's voted on by his peers – the guys who are doing similar jobs take notice of how well he does his," said Fellows. "He's an iron man. During the race I was sitting next to him while he was spotting for Johnny, and he was holding his side and wincing. I asked if he was all right, and Dan said, 'I think it's a kidney stone.' I've heard how painful that can be, but he did his job in spite of the pain, and that says a lot about the man."
The Jim Cook Memorial Trophy is an annual award presented to an entrant or driver who has made significant contributions to the overall success of the SCCA SPEED World Challenge Championships through promotional activities and a consistent display of good character and sportsmanship. The award, which honors the memory of James Edwin Cook, is the most prestigious honor that can be given to a non-driver.
"It was truly an honor to be recognized by the SCCA for my efforts to showcase the cars and competitors in the SPEED World Challenge series, but certainly a great deal of the credit goes to my colleagues from the Owners and Entrants Group, Jon Groom and Peter Cunningham," said Spitzer. "We worked as a team to focus the energy and creativity in the paddock on enhancing the series.
"The long-term success of the World Challenge is important because it provides a proving ground for vehicles like the Cadillac CTS-V," Spitzer continued. "I owe special thanks to the outstanding drivers, engineers and technicians at Team Cadillac, and to the management team at GM Racing who gave me the freedom to pursue this initiative."
General Motors Corp. (NYSE: GM), the world's largest automaker, has been the global industry sales leader for 75 years. Founded in 1908, GM today employs about 327,000 people around the world. With global headquarters in Detroit, GM manufactures its cars and trucks in 33 countries. In 2005, 9.17 million GM cars and trucks were sold globally under the following brands: Buick, Cadillac, Chevrolet, GMC, GM Daewoo, Holden, HUMMER, Opel, Pontiac, Saab, Saturn and Vauxhall. GM operates one of the world's leading finance companies, GMAC Financial Services, which offers automotive, residential and commercial financing and insurance. GM's OnStar subsidiary is the industry leader in vehicle safety, security and information services. More information on GM can be found at
www.gm.com
.
###
CONTACT(S):
Rick Voegelin
GM Racing Communications
(831) 761-2201
rickvoegelin@compuserve.com
​