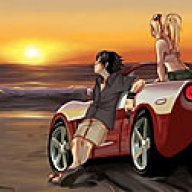 Site Administrator
Staff member
Administrator
Joined

Sep 16, 2000
Messages

13,894
Location
Corvette

1990 Corvette ZR-1
Trying to navigate the world of GM incentives when it comes to buying a new Corvette can be a bit of a daunting task, but it doesn't have to be.
Last week, we published an article here entitled "
Chevrolet Rolls Out Largest Discounts of the Year on 2019 Corvettes
". Some readers who had purchased a 2019 Corvette prior to this month responded back to us expressing their feelings of getting cheated out of additional savings.
This tends to be a common issue with some customers who feel they should receive any additional discounts from the current month, on a Corvette they purchased last month or before. As a result, we decided to put together some information on how GM incentives work and how they relate to purchasing a new Corvette.
Below is one of the responses we received which I'd like to address here:
"I just purchased a 2019 Corvette, I was not allowed any discounts, even though I have owned nothing but GM vehicles since 1963, and I have owned three prior Corvettes including a 1967, a 1988, and , a 2008, now a 2019. I ordered my first new car in 1965, a Malibu, I've been ordering my card and tricksters since. I think that makes me a pretty loyal GM customer and a solid previous Corvette owner.
I currently own three GM vehicles, a 2004 Silverado, a 2017 GMC Canyon, and my 2019 Corvette, yet my dealer did not consider me to [be] qualified as a loyal GM customer or a Corvette owner, or anything else that would have qualified me for a discount on my new Corvette. I paid near full sticker price. Then after the deal is done and I have been delivered the car, you have the nerve to offer a discount if I purchase another 2019 Corvette.

This is not the first time I've been denied these discounts when buying a new GM vehicle and it's not the first time that after the fact I'm offered these discounts if I buy again, yet you never offer to provide the discounts on the vehicle I just bought. (That would have to be in the form of a refund at this point). You know, it's amazing I keep buying GM the way you treat me, but I'm die hard GM , I tell everybody i know that GM are the best vehicles. So, thanks for the offer but you're too late, I've already bought my new Corvette. If you really cared about me as a lifelong customer you'd give me a refund for year end closeout pricing on my new Corvette and for being a very loyal lifetime customer.

I bought it in August, [and] it was too late [to] order one and this all started for me because I was investigating the 2020 C8. I decided I'd prefer the front engine car..."


Full Story on the Corvette Action Center's Home Page >>>