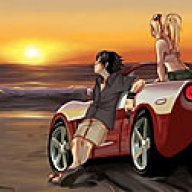 Site Administrator
Staff member
Administrator
Joined

Sep 16, 2000
Messages

13,790
Location
Corvette

1990 Corvette ZR-1
Amcast Chapter 11 Plan Gets Judge's OK
Associated Press 04.10.07, 5:44 PM ET
A bankruptcy judge approved Amcast Industrial Corp.'s Chapter 11 liquidation plan, paving the way for the auto-parts company that once made wheels for the Chevrolet Corvette to go out of business.
Judge Frank J. Otte of the U.S. Bankruptcy Court in Indianapolis Monday confirmed Amcast's plan, putting an end to the manufacturer originally founded in 1866.
Amcast's liquidation plan is based on a deal the company hashed out in December with its creditors and lenders. The plan outlines how the creditors will try to collect from Amcast's largest remaining asset: potential lawsuits aimed at recovering $52 million in voidable payments made to General Motors Corp. (nyse: GM - news - people ) .
Amcast, based in Fremont, Ind., entered bankruptcy protection for the second time on Dec. 1, 2005, four months after its first Chapter 11 case ended. The latest bankruptcy was prompted by a loss of business from GM.
GM, once the source of 80 percent of Amcast's revenue, had initially balked at the auto supplier's bankruptcy plan, claiming it was replete with insider benefits designed for Highland Capital, which GM said had controlled Amcast since the company emerged from its first bankruptcy case in 2005.
Amcast maintained that GM required - in Amcast's first bankruptcy case - the same capital and management structures it now attacks in the supplier's second Chapter 11 case.
In addition to divvying up the company's remaining proceeds, the plan insulates Amcast executives, including some Highland employees, against potential litigation from GM. In a lawsuit, GM claims that Highland interfered in its contract with Amcast.
After its second filing, Amcast sold its manufacturing plants in Fremont, Gas City and Franklin, Ind., and shut its doors, putting more than 700 employees out of work. The company intends to officially go out of business following the confirmation of its liquidation plan.
Copyright 2007 Associated Press.