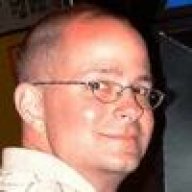 Joined

Dec 14, 2009
Messages

30
Location
Corvette

1996 White/Tan 53k
Hi everyone,
I thought I'd share my experience, and a few tips, about changing out my spark plugs and wires on my 1998 Coupe. I have changed out a handful of plugs on cars over the past 20 years, and this was the 2nd most difficult. My 1984 Camaro Z28 was the most difficult - seems that I had to remove one of the wheels to get it done. Great car, but it sucked having to change plugs on it.
So, here goes...
I followed the guide listed here:
C5Forum - Spark Plug and Ignition Wire Removal and Installation
I used the NGK TR5GP spark plugs sold at AutoZone, gapped to the default 0.040" setting:
AutoZone.com | | Spark Plug | SPARK PLUG G-POWER
I used the Duralast Plug Wire Set sold at AutoZone:
AutoZone.com | | Wireset | DURALAST IGN WIRE SET
You definitely will want to remove the brake booster hose and the black hose shown in the instructions. You'll never be able to get enough clearance to get to the plugs and wires otherwise.
I'd recommend having at least two 12" ratchet extensions, two swivel extensions and an insulated spark plug socket for the job. You'll have to contort those tools in all kinds of fun ways to get those old plugs out, especially if you car was like mine and was still sporting the original plugs/wires at 108,000 miles.
Be prepared for the wires to pull right out of the plug boots if you pull on them. They're old, and they're not up to the task of pulling the boots off of the plugs. You'll likely need to twist the plug boots a bit to get them loose from the plugs.
After reading lots of online advice about the dreaded #7 plug, I told myself over and over, "Don't get psyched out about it - it can't beat you." Well, I was right, but geez was it tough! My advice would be to not pull the plug wire, and to grab the plug boot and use your grip on the boot to twist and pull. And... be patient. It'll likely take a while to get it removed. Once it's out, take your time with the plug as well. Be prepared to try several different combinations of your extensions and swivels to get the right leverage to break it loose. Remember, it's been heated and installed in that same position for many years, so it'll take a while to break the grip and get it out. Once it's loose, you'll be able to twist it out by hand. The #5 plug wasn't much better, but there's a little bit more room to work there. The rest of the plugs went by very quickly.
Don't forget the dielectric silicone grease! I forgot it the first time, and had to remove all of the plug wires and grease both ends and reinstall them. The best way to remember this kind of stuff is to have it right there in plain view while you're working.
The guide does a great job of explaining the removal/installation procedure, just thought I'd share a few things I found along the way.
So, what did I get for my efforts?
First, the car started up right away, and was immediately smoother, quieter and more responsive. I also found that a noise that sounded an awful lot like either lifter tick or piston slap during warmups went away. I also have the peace of mind that the work is done, and I only spend around $75 to get it done instead of the $375 the dealer wanted to do the work.
There are certainly higher performance options available for plugs and wires, but I'm more into maintenance and economy than ultra-high performance or modding, so these choices worked well for me. They surely worked better than the 12 year old OEM ones that were on there before the changeout. These folks considered the plug I used to be a selling point of their $5,000+ upgrade kits, so the plugs must be OK for our cars:
New - Livernois Motorsports - Browsing Store
In total, it took about 3.5 hours for me to do everything from start to finish. I'd have saved about 20 minutes if I'd greased the inside of the wires the first time around.
Thanks, and I hope this info is enjoyable and useful for someone looking to change out their plugs on their C5.
- Blaine