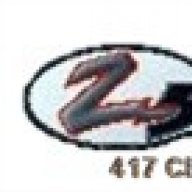 Joined

Jan 30, 2001
Messages

8,236
Location
Corvette

1987 Z51 Silver Coupe
Here's an opportunity...
:L ...to voice your
humble opinion
as to how I should go about dealing with my engine/transmission build-up. :bang
I saw in another thread where people were asking how they can help me out of my "blue" period, well, here's your chance.
Pretend that you are Santa Claus, and that money is no object (OK, we have to keep some sort of ceiling on this, but it IS a pretty high ceiling.
).
Think of what you would like to do to your C4; would you stay with the original L98, or would you drop in a crate engine from either GM or one of the aftermarket engine builders, e.g.,
Sallee Chevrolet, Lingenfelter, American Speed, Beck,
etc., etc., ad infinitum.
Guldstrand
says he can giive me 400 hp from the ZZ4, I could go that route, but then,
Sallee's
got the
ZZ450
! :gap
The transmission and driveline will also be addressed as I enter this project.
I've been following the thread regarding driveshaft materials and strengths in another forum here (I forget who it was that originated it - Bullitt, or one of the Shark guys.
) so that is helping somewhat.
Electronics obviously will play a key role in this project as well, so any and all suggestions are welcome.

Thanks y'all.