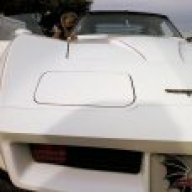 Joined

Jan 23, 2003
Messages

470
Location
Corvette

1981 White/ Red int.
My drivers side light always poped up rather quickly, now it's much slower than the passanger side. I've rebuilt the pass side a few times (ruber cone seal) but the drivers side I've never touched at least I don't recall ever doing it.
Also...when the pass side went bad I got a bad vacuum leak and hiss...also the engine had a miss from the vacuum leak...but this isn't happening with the drivers side.

Any ideas...?
PS everything is lubed and all springs are good.