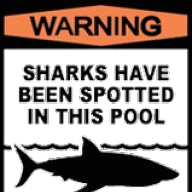 Well-known member
Administrator
Joined

Feb 25, 2002
Messages

4,302
Location
Corvette

ZZ4, 700R4, Steeroids rack & pinion, VB&P Brakes
I know this isn't really C3 related, but I thought I'd share...I think it's pretty wild/crazy...

...he's throwing stuff away on eBay!

One of his used LS1 intake manifolds...already ported to match the throttle body and cylinder heads. $10.50!!!! I didn't miss that decimal place. Only $5 to ship the thing! LS1 intake...under 20 bucks! Hahahah...

a twin 60mm throttle body complete for a 454/502ci block. $1.00. A measly 4 quarters! Oh, $3 shipping...

how about one of their camshafts for the LS1/LS6 for 50 bones?

set of four used MSW 17 x 9.5" alloy wheels that fit the 1992 through 1996 LT1 and LT4 Corvettes. Should also fit some earlier L98 Corvettes although some earlier year vehicles may need adapters. $46 + $10 shipping

For sale, a set of four used Michelin Pilot Sport tires. One pair of 285/30ZR18 tires and one pair of 295/35ZR18 tires. These tires have roughly 75% tread remaining. $224.50 + $5 shipping. On TireRack, the 285/30/18 are $324 each and the 295/35/18 are $341 each! Do the math... all four tires brand new cost $1330. Minus 25% for 25% treadware gone equals $1064. Now figure in $50 for shipping? Back up to $1100. Or you can buy them for $230 from Lingenfelter... he's virtually throwing them away!

Look up seller ling_perf on ebay for all his auctions...