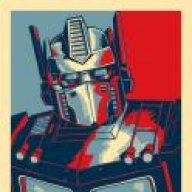 Joined

Nov 2, 2000
Messages

1,302
Location
Corvette

In the market
In my hot little hands I have the February 2001 Road and Track. On the frot cover is a pic of a ZO6, a BMW M3, and a Porsche 911. R&T wanted to road test the M3 so they brought along a ZO6 and a Porsche 911. Apparently mother nature did not cooperate with them and they where not able to get any definate performance numbers due to the wet track. The ZO6 had the most HP by far (a pushrod V-8 vs. two straight 6's) and was also capible of pulling the highest G's on the skid pad. The brakes on all three cars where said to be very good, and that none of them showed even the slightest signs of fadign. The ZO6 was also the cheapest of the trio, comming in just under the M3, with the price of the 911 out in orbit around the moon in comparison.
The following is a direct quote from R&T
The Verdict
Because of prevailing weather conditions and because our handling course only included slower corners, it is difficlut to draw definate conclusions about the cars' absolute road behavior.

All three cars are very exciting to drive. However, overall, the BMW M3 probably should be declared the winner because, in addition to its stellar handling performance, it also wins points for having four proper seats and by far the largest luggage capacity. It can easily keep up with the other two sports cars, either on the highway or though the twisites. The M3 is also less expensive than the Porsche and about equal in price to the Corvette ZO6.
The M3 wins becuse it has "four proper seats and by far the largest luggage capacity"???? At the begening of the article they point out that just because a car has good numbers on paper dosent mean its a sports car. To me the whole premise of this article is to prove that the M3 is a sports car, yet how did they decide the victor? Not by performance numbers, not by SOTP (Seat of the Pants) feel, not from acctual results from driving the cars to their limit. The M3 was declaired the victor on standards better suited to a sports sedan than a sports car.
I seem to remember reading a shootout between a '00 Corvette Coupe and a '00 M5. The M5 was about equal in most respects to the Corvette with the exception of price. Now a year or so later BMW comes out with a
M3
(read, the M5's little brother) that beats the best Corvette ever built? Not to mention what is arguabliy the one of the best Porsches ever built too? I dont buy it. Any thoughts on how much BMW payed R&T to write the article?