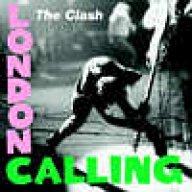 Joined

Feb 26, 2001
Messages

183
Location
Corvette

Sold my '89 Triple Black Convertible - 3/08
Before I try to call the local Chevy dealer tomorrow and explain which screw I need, I was wondering if anyone of you guys had some sort of diagram that would give a name or number for the screw in question.

I had noticed a severe rattling noise recently, and figured that it from the hatch that hides the convertible top. Luckily, it wasn't. It turns out that a screw or bolt that holds 2 metal "support rods" coming from the rear drivers side quarter panel and attaching just above the muffler is missing. The quarter panel is vibrating like mad now!

I looked on the passenger side and there's only 1 "support rod" (for lack of the correct term) instead of the 2 that are on the drivers side...so the screw for the drivers side is probably gonna be longer.

I'd appreciate any advice that you can give me!

-J.