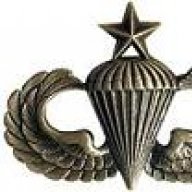 Joined

Jul 9, 2006
Messages

30
Location
Corvette

71 Ontario Orange 4spd Coupe/88 Dark Red Z52 Coupe
'71 350/270 4spd, a/c, power s/b/w, bone stock, 88k miles.
I have 5 qts of Mobil 1 15W50 left over from the 454cid Mercruiser I had in my SeaRay (Sport Cruiser Yacht).
Question: Is this too thick for summer use in my '71? The thickest multi viscosity oil recommended in the GM SM is 20W40 for temperatures above 20 degrees before the next oil change.
I'm sure that in '71 there was no such thing as a 15W50 grade oil, much less a full synthetic.
I wouldn't even consider using it during cold weather months, but it's summer and I don't want to throw $26 of Mobil 1 out at the recycle place.
Opinions or advise please.