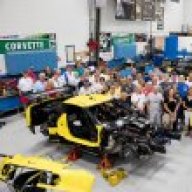 Joined

Aug 26, 2004
Messages

3,489
Location

​
This Week's Stories...
2018 Corvette Specs Announced
Gathering Registration Open
Corvette Emblems for Your Wall
Z06 Winner Drawn and Only $10 to Win a Corvette
What's in Your Museum: Callaway Series II Super Speedster
Ed Welburn to be Inducted into the Automotive Hall of Fame
Corvette Store Featured Items
NCM Events
​
2018 Corvette Specs Announced
​
General Motors has released the 2018 Corvette specs, product information and ordering guide - and while neither a rumored ZR1 or "Zora" mid-engine were listed in the materials, we were excited to see the 'Carbon 65' special edition, marking the marque's milestone anniversary.


The new Ceramic Matrix Gray offered on the Carbon 65 replaces Sterling Blue for exterior colors for 2018. While the new options do not present drastic changes to the car, they are carefully cultivated offerings which allow buyers to truly build their dream car.


You can check out the complete details on our website - or better yet, hear about the changes AND SEE them for yourselves at the Michelin NCM Bash, just two weeks away! Pre-registration closes Monday.

​

​
Gathering Registration Open
​
The National Corvette Museum is co-hosting the C4 Gathering along with the ZR-1 Net Registry and the Grand Sport Registry, and this year's festivities are slated for May 18-20. Open to all those interested in the 4th Generation Corvette, these two organizations and the NCM are working to bring participants activities, seminars, special guided Plant and Museum tours, MSP track day with go-karting and information specific to their interest in this generation of Corvette.


NCM Member Registration is $20pp and Non-Member Registration is $30pp. All pre-registered participants will receive a personalized commemorative credential, lanyard and event pin. Onsite Registration: NCM Member $30pp and Non-Member Registration is $40pp. All onsite registrants will receive a hardcard credential and lanyard.
​

​
Corvette Emblems for Your Wall
​
Adorn your garage, office or other Corvette shrine with a Corvette Emblem! The emblems were originally printed for a display in the Museum but were not used. Images are die cut with the backing extending beyond the image.


C1 34" diameter
C1 25" diameter
C4 39" x 28"



You never know what pieces of Museum and Automobilia you'll find on our eBay page!


​

​
​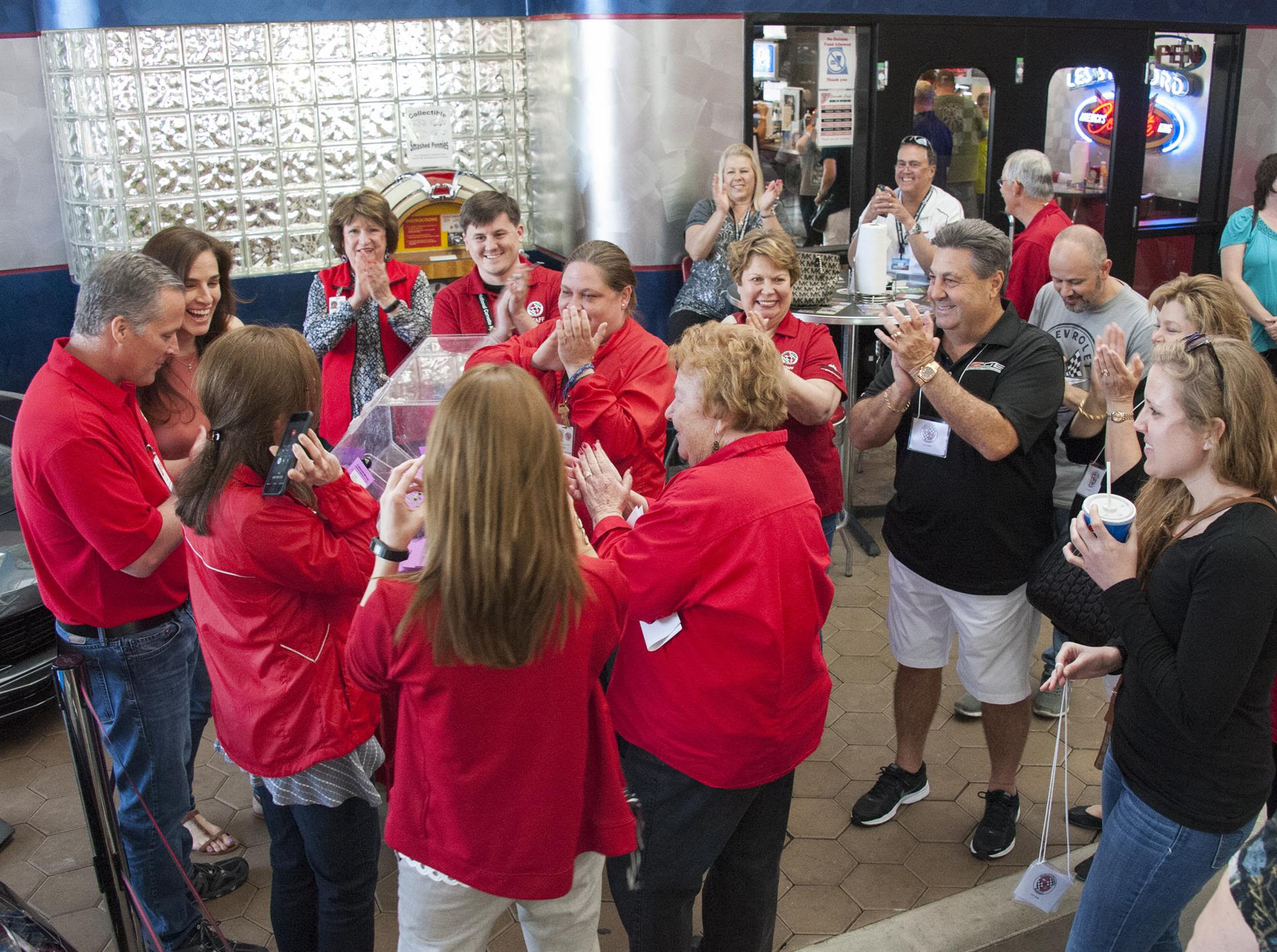 ​
​
2017 Z06 Winner Drawn and Only $10 to WIN a Corvette!
​
Congratulations to Dave Kuhn of Staten Island, NY - winner of our 2017 Watkins Glen Gray Z06 Corvette raffle with ticket #556. We sold all 1,000 available tickets.


In just two weeks we have TWO chances to win a Corvette!



Friday, April 28, 2017 at 3pm CT
2017 Watkins Glen Gray Grand Sport Coupe Collector Edition - VIN 0003!
Tickets $200, Limited to 1,000 Tickets
As of Thursday, April 13 we've sold 245 tickets.
​




Saturday, April 29, 2017 at 3pm CT
2017 Torch Red Corvette Convertible
Tickets only $10 each!
We will cut off tickets sales well before the drawing time, so please place your orders early.
​

​
​
What's In Your Museum: Callaway Series II Super Speedster
​
Chris Chessnoe, Program Manager of Callaway Cars, introduces us to the Callaway Series II Super Speedster. This is just one car in the Callaway Exhibit on display until May 5, 2017 at the National Corvette Museum.
​

​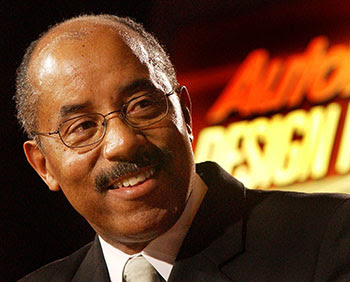 Ed Welburn to be Inducted in Automotive Hall of Fame
​
Ed Welburn, former Vice President of General Motors Global Design, has been named a 2017 inductee into the Automotive Hall of Fame. When appointed to his position in 2003, he became the first African American to lead a major automotive design house and only the sixth person to lead GM Design in the company's 100-year history. He managed 1600 creative designers and sculptors who staff GM's 11 Global Design studios. Welburn retired last July after 44 years with General Motors.



The Automotive Hall of Fame in Dearborn, MI has been celebrating outstanding automotive achievement since 1939. There are four distinct awards. Induction into the Automotive Hall of Fame is reserved for those who have made a significant impact on the automobile. This is the single greatest honor in the automotive business. Inductee contributions are chronicled among the great men and women who have had a positive influence on the industry.
​

​
​
Corvette Store Featured Items
​

​
​
Corvette Ladies' 3/4 Sleeve Chelan Polo

$56.00

​
​
C5 Corvette Emblem Advantage Polo

$46.00

​
​

​