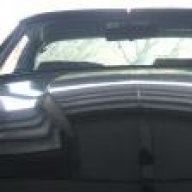 Joined

Apr 7, 2007
Messages

23
Location
Corvette

1981 charcoal grey coupe auto
Hey guys,
I actually have a thread started in c3 general discussion but I thought i'd introduce myself here. I'm 18 yes 18 lol and I've just bought my dream car lol. A 81 vette from an uncle that used to own it when he lived up around here in columbus, ohio. He was the original owner and took great care of this car before he moved to florida.
He stored it for around 6 years and just made sure to keep it running over that time. I bought it from him for $5000 thank you for being a relative dear uncle
. I've loved this car since the first day i saw it around 10 years ago. The car is all original except for the interior which was replaced awhile back. It's charcoal grey with red interior and all gauges and instruments work the car was in excellent condition partly because it was garaged most of the time and never driven in the snow. I'm in the process of having it brought up to columbus right now so not sure when i'll have pics up for you guys but as soon as i get it i'll have them posted asap.
Ok enough about me I want to thank you guys for the advice you've already given me over on the other thread and im really glad i am a part of this site and forum now. I've learned so much already from here.
sorry for writing so much hope you don't mind. I look forward to getting my car and starting some work on it. meanwhile i'll keep u guys updated we're kind of in the middle of moving right now though.
Thanks again guys.