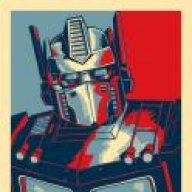 Joined

Nov 2, 2000
Messages

1,302
Location
Corvette

In the market
Well, it's time to figure out what the winter project will be for Eye Candy. At first I was going to take the Borla exhaust off and replace it with a Corsa or B&B unit. The Borla's are too quite for my taste.
But instead I have opted to put bigger and better brakes on her instead. I'm still having problems where the car will shudder when I apply the brakes at high speeds (90+). With that and the fact I plan on getting some track time at PIR next summer, what more reason do I need to do some brake work?
Now I know the GS's came equiped with what was probably the best brakes ever put on a C4, but I'm looking to upgrade. Anyone have any sugestions? I hear the Vette Brakes and Products guys make good stuff. What about Guildstrand? Or the 'Vette Doctors?
Any ideas would be greatly aprecated.
Jason