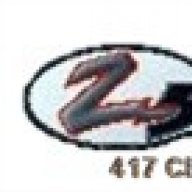 Joined

Jan 30, 2001
Messages

8,236
Location
Corvette

1987 Z51 Silver Coupe
From
The Westchester Sun
:
Full restoration of 1960 Corvette brings car to life
By JESSICA GRIFFIN/Sun Staff Writer
Saturday, May 14, 2005 9:51 AM EDT
In 1968, Bob Staton, left, purchased this 1960 Corvette for a mere $1,000. After a few years of driving the car, Bob and his wife Debra, right, stored the car in a barn where it sat for more than 20 years. Now, after four-and-a-half years of restoration, this 45-year-old car shines like new. (Sun photo by James Mann)
​
Bob and Debra Staton enjoy being followed.
When they are driving on the interstate, the Winchester couple says people drive past them gawking, sometimes even videotaping them or shouting questions, but they don't mind.
They love talking about their recently restored 1960 black Corvette and attention is welcome. Their car even garnered national attention when it appeared in the June edition of Vette Magazine.
"People just can't believe it's in that good of condition to be that old," said Bob.
But the good condition didn't come easily.
Bob purchased the car in 1968 for a mere $1,000. While he says it wasn't in spectacular condition when he bought it, it was nothing a little orange paint and a few modifications couldn't fix.
Those were the days when everyone had to have a hot rod, he said.
"When I first bought it, everybody wanted to have a car with more horsepower and do what you weren't supposed to do," he said.
When he met Debra, he escorted her on many dates in the car - which then had black stripes on its orange hue - and the two prowled around town in the tiger-striped car until well after their wedding day.
When their two children were born, however, the two-seater just wasn't practical anymore. Unwilling to part with the classic car, Bob and Debra parked it in their barn, where it stayed for more than 20 years.
The couple always said they would restore the car, but the time didn't come until their youngest son left for college.
The two set a budget and began a project that would take them four-and-a-half years and much more money than they'd anticipated.
"We added power steering, power brakes and all the amenities of a new car, which makes it a lot more fun to drive," Debra said.
They painted the car black with white accents and changed everything "but the frame and body, windshield and grill."
The restoration has been a project for both of the Statons, with Bob doing the mechanic work and Debra making sure the car shines before and after each outing.
The black paint requires such meticulous caretaking, Debra says, that she joined the Black Sheep Squadron - a national club exclusively for owners of black Corvettes who "understand the agony and the ecstasy of owning a black Corvette."
In addition to the Black Sheep Squadron, the Statons also belong to several other Corvette clubs and are members of the National Corvette Museum, located in Bowling Green.
It was during one of their many visits to the museum that the couple won their most prized award for the car - Dick Guldstrand's Celebrity Choice award at the museum's 10th Anniversary. They also have won several other awards in car shows around the nation.
During their travels with the car, the couple has met people from all over the country and just had fun being with each other.
"We've always had a close relationship and this is just a hobby that we both enjoy doing," Debra said.
The couple says that it is a "fun car," and they wouldn't get rid of it for anything.
"A man once offered six figures for it and we turned it down," Bob said. "This car is not for sale."
---
Visit
www.vetteweb.com
to view Vette Magazine's story on the Staton's.