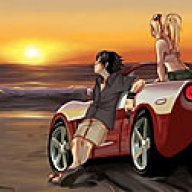 Site Administrator
Staff member
Administrator
Joined

Sep 16, 2000
Messages

13,790
Location
Corvette

1990 Corvette ZR-1
Dartmouth man killed, 3 hurt in crash
By BRIAN FRAGA, Standard-Times staff writer

NEW BEDFORD — A Dartmouth man was killed and three others injured in an early-morning car accident yesterday on the Fairhaven Bridge.
New Bedford police said a Corvette driven by Antonio Vieira, 45, of New Bedford crossed the center line into the eastbound lanes and slid broadside into the front end of a Jeep.
The passenger in the Corvette, Fernando Gonsalves, 47, was pinned in the vehicle. Mr. Gonsalves was pronounced dead at the scene.
Radio station WBSM reported said Mr. Vieira and Mr. Gonsalves had left the Foxy Lady at Popes Island minutes before the accident. However, New Bedford police spokesman Capt. Richard Spirlet said there was no mention of that in any of the police reports.
Capt. Spirlet said it was unknown yesterday whether alcohol was a factor in the accident.
He said Mr. Vieira could face additional criminal charges depending on the results of the ongoing investigation.
Mr. Vieira was issued a citation for failing to stay in the proper lanes. He was driving his Corvette west on Route 6 when he crossed over into the eastbound lanes directly perpendicular to the oncoming traffic, police said.
Both occupants of the Jeep suffered minor injuries and were transported to St. Luke's Hospital. Their names were not available.
Mr. Vieira was trapped in his car until police arrived. He was transported to St. Luke's Hospital, where he was listed in serious condition.
The accident is under investigation by the New Bedford Police Department's Patrol and Accident Reconstruction Unit and the state police assigned to the Bristol District Attorney's Office.
Contact Brian Fraga at
bfraga@s-t.com
Date of Publication: January 20, 2007 on Page A03
Source:
http://www.southcoasttoday.com/daily/01-07/01-20-07/08local.htm