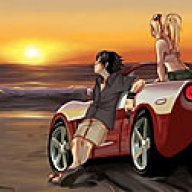 Site Administrator
Staff member
Administrator
Joined

Sep 16, 2000
Messages

13,894
Location
Corvette

1990 Corvette ZR-1
North Naples murder-suicide linked to towed Corvette
By RYAN MILLS (Contact)
Naples Daily News, Naples, Florida
A bare Christmas tree stands in the living room waiting to be decorated.
Though it is mid-May, colorful Christmas lights remain wrapped around the front-porch railing and a wreath decorated with bulbs still needs to be hung on the shuttered front door.
By all measures, this Old Florida-style house at 6641 Sandalwood Lane in North Naples has been frozen in time for more than six months, save for the soupy green pool water and the palm fronds scattered across the front yard.
There were fewer than three weeks before Christmas when neighbors awoke on an early Sunday morning and found Rick and Sherri Bell's barn and garage engulfed in flames, and a strange trail of flaming hay winding through the back yard. Inside the house, firefighters found Sherri Bell, 47, dead on the kitchen floor.
They found Rick Bell, 48, a local businessman and the president of the Collier County Fair, dead of carbon monoxide poisoning inside a white Cadillac Escalade still running in an attached garage.
Investigators believed at the time that Rick Bell killed his wife before killing himself, but how and why a man identified by his 27-year-old son as an angel would do what he did remained a mystery.
Though some questions will never be answered, a recently completed investigation by the Collier County Sheriff's Office reveals that shortly before the murder-suicide, the couple had been arguing over financial issues and had discussions about getting a divorce.
Investigators also learned that hours before her death, Sherri Bell had a $60,000 Chevy Corvette towed from the home and listed on eBay in an effort to raise money to pay bills. Her brother, Frank Ussery Jr., of Bonita Springs, told investigators Rick Bell had cut Sherri off from family finances.
In a recent interview, Ussery said that Rick and Sherri Bell were "buried in debt."
Ussery said that at one point Rick Bell had to borrow against his life insurance policy to make payroll at his business, Rick Bell Paving.
"One of their main problems was finances," Ussery said. "Rick was out of control with money. He had to have what he had to have. ... She had been getting a salary every week from Rick Bell Paving. He, of course, cut her off from that."
However, Rick Bell's son, Jamie Bell, said the mortgage payment, vehicle payments and credit card payments were up to date.
"The financial situation might not have been as good as it was two or three years ago when the economy was booming," Jamie Bell said. "They definitely were not in debt."
In the weeks before her murder, Sherri Bell began spending more and more time at Ussery's home, Ussery said. She was "stressed out" and so nervous that her fingers bled from the nails being chewed on.
Neighbors reported a "blow up" between Rick and Sherri Bell in the weeks before the murder after Sherri Bell took money from the couple's joint account to pay off her credit cards. Rick Bell retaliated by cutting his wife off from family finances, reports indicate.
Ussery said the couple's mortgage and bill for a recreational vehicle were in Sherri Bell's name.
On the afternoon of Saturday, Dec. 8, Sherri Bell had the couple's $60,000, 1967 Corvette towed from the home and listed on eBay. That day Sherri Bell went to Ussery's home and stayed there until about 9:30 p.m., Ussery said.
It was the last time he saw her alive.
"She was going to go home and tell him about the 'Vette," Ussery said. "He didn't know it was gone. She said he deserved to know. She thought she could work it out."
Sherri Bell told her brother that if she felt threatened, she would lock herself in the bedroom, reports said. She called Ussery around 10:30 p.m. and told him her husband wasn't home yet.
Rick Bell is believed to have returned home around midnight after leaving the Collier County Fairgrounds, where he attended a demolition derby, reports said.
The exact sequence of events upon his return isn't known, but when investigators found Sherri Bell's body, she had a swollen right eye, indicative of being struck or punched in the face, reports said.
Investigators found her body in the kitchen dressed in pajamas with a white garbage bag over her head, and a blue, nylon rope tied over the bag around her neck, reports said. There was condensation in the bag, which had been sucked inward after being placed over her head.
In the kitchen, investigators found several copies of what appears to be a hastily typed suicide note addressed to Rick Bell's three children, Jamie, 27, Ory, 16, and Ondrea, 14.
Firefighters found a copy of the suicide note along with some of Rick Bell's children's possessions in a Ford F-350 blocking the driveway.
"I just have to much trust when it comes to the ladies," Rick Bell wrote in the letter containing typographical errors. "I just cann't stand by and let Sherri take me down. I know that I have set myself up with what I've done with all that we have. I can not come out of this with out losing everything and she will walk away so clean. I'm so afraid that her family will still get what should be yours."
The note was signed, "Love Dad."
After killing his wife, investigators believe Rick Bell set fire to the barn and garage, using trails of hay and gasoline to direct the flames. He also prepared the main house to catch fire, but it never ignited, reports said.
Rick Bell was wearing a white T-shirt, blue jeans, and was barefoot when investigators found him dead in the garage, reports said. There was vomit on his shirt, and red stains believed to be cold medicine, the investigation revealed.
Margaret Lee Ann Hildahl, who lives next door to the Bells' home, was the first person to see the flames from the Bells' garage. Now, more than six months after the fire, she said it "doesn't feel good" to look at the charred skeletons of the Bells' barn, garage, boat and recreational vehicle every day.
"I've thought and thought about stepping out my door and looking at that every day," Hildahl said. "I don't want to sound selfish, but I really wish someone would pick that up over there. It's painful to look at."
Days after his father's death, friends described Rick Bell as a kind person who never seemed to be angry or aggressive. His son, Jamie, described his father as an angel without a "mean bone in his body."
"All I can say is he had no history of doing anything," said Jamie Bell, who has no desire to read reports about the crime. "I still have no idea what happened that night."
Rick Bell, who had been married five times, had criminal records for marijuana trafficking and intoxicated and disruptive conduct, the investigation revealed.
Court records show his businesses had encountered financial troubles over the years, and that he once filed both Chapter 7 bankruptcy and Chapter 13 personal bankruptcy.
Ussery said he never thought Rick Bell was a bad guy, but never trusted him. He said Rick Bell was standoffish, talked down to his wife, and made jokes about her.
Sherri Bell was an honest, care-free spirit, Ussery said. She didn't deserve to die with a bag over her head and a nylon rope around her neck, he said.
Both sides of the family are now trying to put their lives back together.
Jamie Bell has taken over the family business. He said his family has been threatened with a wrongful death lawsuit.
"The company is still going. Me and my brother and sister are doing good," Jamie Bell said. "We're sticking together and trying to make things work. We're hoping everything can be settled without any lawsuits. We haven't done anything to cause it."
Ussery said his family is still bitter, though they feel no ill will toward Rick Bell's children. His parents are now getting harassed by creditors seeking payment for Sherri Bell's debts, Ussery said.
"I've got a lot of hate and vitriol for Rick Bell," Ussery said. "He turned out to be a really evil man. I hope he's suffering now and paying for it where he's at."