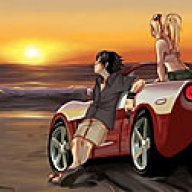 Site Administrator
Staff member
Administrator
Joined

Sep 16, 2000
Messages

13,915
Location
Corvette

1990 Corvette ZR-1
Obama gets tough on fuel economy
The administration is set to announce rules that would create a single CO2 emission standard for cars four years sooner than anticipated.
By Peter Valdes-Dapena, CNNMoney.com senior writer
Last Updated: May 19, 2009: 7:04 AM ET
NEW YORK (CNNMoney.com)
-- The Obama administration on Tuesday is set to propose stricter fuel economy standards in an effort to cut down vehicle greenhouse gas emissions.
The plan will require passenger cars and light trucks to get an overall average of 35.5 miles per gallon by 2016, according to a senior administration official with knowledge of the plan. By that year, cars will be expected to average about 39 mpg and 30 mpg for trucks.
Current fuel economy standards are 27.5 mpg for cars and 23.1 mpg for trucks.
The Obama plan would accelerate by four years new fuel economy standards passed by Congress at the end of 2007.
Fuel economy will be increased gradually beginning in 2012 and continuing through 2016. The administration predicts the changes will save 1.8 billion barrels of oil by 2016. That's roughly what the country goes through in about 86 days, according to numbers from the Energy Information Administration.
The proposed plan is expected to add about $600 to the cost of a car, the official said. That's on top of $700 added by changes to fuel economy rules that have already been recently enacted, the official said, but consumers should be able to save enough in gas to make up for the cost.
As it stands now, Corporate Average Fuel Economy, or CAFE, standards are administered by the Department of Transportation's National Highway Traffic Safety Administration.
The new rules will be administered jointly by the Department of Transportation and the Environmental Protection Agency, according to several reports.
The EPA is responsible for formulating the fuel economy figures shown on new car window stickers and used by shoppers. The EPA also regulates exhaust emissions.
Obama will unveil the changes at a 12:15 p.m. ET event in the Rose Garden on Tuesday. Administration officials say that California Gov. Arnold Schwarzenegger and Michigan Gov. Jennifer Granholm will both be in attendance for the event along with executives from auto manufacturing companies.
The Obama proposals would represent a big shift in how the government regulates fuel economy. Such regulation typically has not focused on greenhouse gas emissions like carbon dioxide, or CO2.
In April 2007, the Supreme Court ruled that CO2 was a dangerous pollutant that could be regulated by the EPA.
Many other pollutants can be cleaned out of exhaust by the catalytic converter, but currently there is no way to clean C02 out of a car's exhaust. The only way to reduce it is by reducing the amount of fuel burned.
Which roadmap to follow? For years environmental groups have pressured both the EPA and the powerful California Air Resources Board to regulate greenhouse gas emissions from vehicles.
The California board creates emissions standards for the state that are also followed by 14 other states.
As part of this plan, California has agreed not to pursue its own standard, at least until 2016. The 35.5 mpg fuel economy standards conforms to what California would have required by 2016.
Automakers have been fighting separate state and federal regulations in court, arguing that they could create an unworkable patchwork of competing fuel economy standards. Major automakers are expected to support the new federal plan.
The federal government's new plan could try to satisfy environmental groups while offering struggling automakers a single goal they could try to meet.
Dave McCurdy, president and CEO of the Alliance of Automobile Manufacturers, noted there has been a debate for nearly a decade over whether states or the federal government should regulate autos.
"President Obama's announcement ends that old debate by starting a federal rulemaking to set a national program," said McCurdy. "Automakers are committed to working with the President to develop a national program administered by the federal government."
Environmental groups, who have been briefed in advance of the official announcement, are already hailing the changes as an historic effort to combat global warming. Administration officials claim the changes will be the equivalent of taking 177 million cars off the road in terms of impact on the environment.
"These new national rules build on California's ground-breaking standards to tackle global warming pollution from cars and trucks," said Frances Beinecke, president of the National Resources Defense Council. "Starting in model year 2012, the new standards will deliver cleaner, higher-mileage cars nationwide, cut global warming pollution, and save drivers money every time they fill up."
CNN's Ed Henry contributed to this report To top of page