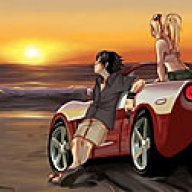 Site Administrator
Staff member
Administrator
Joined

Sep 16, 2000
Messages

13,763
Location
Corvette

1990 Corvette ZR-1
Siemens VDO Automotive Appoints Stinson to Vice President And General Manager of Fuel Components
AUBURN HILLS, Mich., July 3 /PRNewswire-FirstCall/ -- Siemens VDO Automotive today announced the appointment of Terry Stinson to Vice President and General Manager of the company's Powertrain Fuel Components division, based in Newport News, VA. He replaces Mehran Rahbar, who has been appointed to head the company's Electric Motor Drives division, based in Wurzburg, Germany.
Stinson now is responsible for the global design, manufacture and marketing of fuel injectors and related fuel systems hardware to the worldwide automotive market. He also is responsible for a manufacturing co-facility located in Pisa, Italy.
Since 2001, Stinson served as president and CEO of Synerject LLC, a Siemens and Orbital Engine Corp. fuel systems joint venture, where he was responsible for working with the company's Board of Directors for global operations and Profits & Losses results. In this position, he also was responsible for marketing, sales, technical, financial, supply chain management, quality and administrative functions for operations in the United States, France, Italy, Australia and Asia.
Prior to serving as Synerject CEO, Stinson was Vice President of Manufacturing at Outboard Marine Corporation in Waukegan, Ill., where he was responsible for worldwide manufacturing, materials and logistics operations and for leading over 3,000 salaried and hourly employees at six North American, two South American and two Asian facilities.
From 1995 until 1999, Stinson was President & Managing Director at METEOR, a manufacturer of direct fuel injection engine management systems for the marine and motorcycle industries, based in Perth, Australia. In that role, he directed all marketing, sales, technical, financial, supply chain management and administrative functions for operations in the United States, Europe and Australia.
Stinson attended Marion College, Fond du Lac, Wis., and studied Operations Management.
He holds the U.S. patent for the Hypereutectic Aluminum-Silicon Alloy Connecting Rod for a Two-Cycle Internal Combustion Engine and,
in 1990 was named "Young Engineer of the Year" by the Society of Manufacturing Engineers (SME) for his technical leadership as project engineer on the Corvette ZR-1 Engine Program for the Chevrolet Division of General Motors.
Siemens VDO Automotive is a tier-one supplier of automotive
electronic/electrical systems and components with applications covering gasoline and diesel powertrain systems, safety and chassis systems, body electronics and interior and infotainment. Worldwide sales reflecting partial fiscal year 2000/2001 totaled $5.0 billion.
Siemens AG (NYSE:SI), headquartered in Munich, is a leading global electronics and engineering company. It employs more than 450,000 people in 193 countries and reported worldwide sales in excess of $72.7 billion in fiscal 2001 (10/1/00 - 9/30/01).
The United States is Siemens' largest market, with 77,000 employees and sales of more than $18.9 billion in fiscal 2001. Siemens is a leading provider of advanced technology solutions in the information and communications, medical, power, automation and control, transportation and lighting sectors, and leverages its global network of innovation and unparalleled technological heritage to deliver business results for Siemens' customers around the globe. For more information about Siemens in the U.S., go to
http://www.usa.siemens.com/
.
On Jan. 1, 2002, Siemens Automotive Corp. and VDO North America merged to form Siemens VDO Automotive in the United States. For more information, visit
http://www.usa.siemensvdo.com/
.