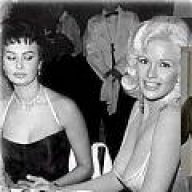 Joined

Jul 6, 2004
Messages

1,171
Location
Corvette

65 SB Roadster, 66 BB Coupe
OK, first with the Mea Culpa's.

YES, some respected CACr's just rolled their eyes when I told them I was putting a hairdryer on the small block. I know, I know.

ANYWAY, I'd appreciate some general advice about ignition timing with a blower. The blower will initially put out 6/7 psi. max. I have an 8 psi blow-off valve just in case. Right now the timing settings are factory and it likes to run with 8* initial.

I also know that it's wise to retard the timing when adding boost. Any thoughts about how I should set the timing for the boost level I'm contemplating? Spoke to VNV over the weekend and he had some good general advice. I wondered about using an MSD Boost Timing Master but he thought that would be over the top. I had a Martini and decided that he was right.

Any thoughts?