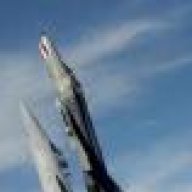 Joined

Mar 14, 2002
Messages

551
Location
Corvette

2016 triple black vert.
Does anyone know at what temperature the puller (front) radiator fan is suppose to come on? I thought they were to come on at around 200 degrees. The temp got up to 228 and the pusher fan came on but never the front one.

Also, I was told that the front fan should come on when the a/c is on however it doesn't. Any ideas on where to start looking for a problem. Had a previous post to this problem and was told to disconnect the small inline switch on the a/c line. When I did this the pusher fan came on but never the front one. A/C works as long as you are moving but as soon as you stop and there's no flow through the radiator it get pretty hot inside.

I'm pretty sure the fan worked at one time. When I got the car I thought it had a 160 degree thermostat so I put in a different coolant temperature switch that made the front fan come on early. However after I got the system flushed and a new thermostat the fan seemed to run all the time. Found out that I had a 195 degree thermostat but it was stuck open. When the garage replace the thermostat they put a 195 back in. So I put the old coolant switch back on and didn't worry about it till summer got here.

Without going into the pros and cons of Vette temperatures I'd just like to get the front fan to work. These Alabama summers are killing me and I need my a/c!

Appreciate the help.