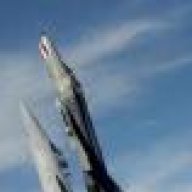 Joined

Mar 14, 2002
Messages

551
Location
Corvette

2016 triple black vert.
First off I apologize for not being on CAC much. Who know retirement would keep me so busy? Anyway I'm very happy and busy and thoroughly enjoying retirement.

Anyway I thought I would tell you a story about one of our club members. Jerry was an early Corvette racer and there are some rumors, that he won't confirm, that he was one of "those" guys who got some special parts out of the back of the Corvette plant when it was here in St. Louis. Jerry has had a lot of Corvettes over the years. In 2008 we had a big party at the NCM when he did a museum delivery of a new 2008 in the exact colors that his 1958 had when new. This was 50 years to the day. Jerry and his whole family have been racers their whole lives. He was an early supporter of the NCM and is an original member of the club.

Late last year he was diagnosed with cancer. Colon and bladder among other things were removed. At 80 he had a very difficult time with the chemo, operation and recovery. We didn't think he was going to make it at one point. But he's recovered enough that he attended his first club meeting last month.

So last Thursday we get an email blast from the club that Jerry won the Shark Grey coupe that was raffled off at the Museum! What an amazing surprise and it couldn't go to a more deserving individual. Some of us are going down to the Museum on Friday to see him pick up his car on Saturday. He's determined that he is driving it back but in case he gets tired I'm more than willing to help with the drive.

So now you know that at least one of those raffle winners is truly deserving of his prize. (Makes me want to buy more tickets too!).

Ron
"Baldie88"