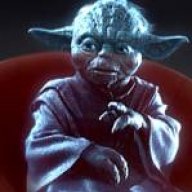 Well-known member
Administrator
Joined

Oct 12, 2000
Messages

4,884
Location
Corvette

1981 UL5
Scott81 said:

Bud- we'll have a couple beers and tell BIG lies to each other at the Baymont...if I make it without using some of my C4 stash to fix the vette.

Craig- I will definately post what they have to say about the yoke movement specs, hopefully it's something simple and I can be back on the road next week.
The Rare81 is going back into the shop this coming week. I've found a CORVETTE Shop in Vacaville, CA that "I hope" found the noise problems in the Rare81's :booty
Here is some history on the Noise:
Sounds like the needle bearings in the U-joints are gone. You know like dragging a coat hanger around. I have been chasing this noise now for almost two years.. so far here is what has been done:
All new U-joints (twice) (me once & a shop the second time)
both trailing arms replaced (Corvette Shop)
left side spindle replaced (Corvette Shop)
both rear bearings replaced (Corvette Shop)
front pumkin donut replaced (me)
drive shafts (all Three) balanced (speed shop)
new ss calipers all the way around (me front-Corvette shop rears)
new emergency brakes (me)
pumkin out cleaned and back in (Rear End shop)
Rear Spring out apart back together (me)
New shocks all the way around AC Delco Gas (me)
Suspension Rubber replacement (me)
After all this, there is/was still a click/clank/clunk when moving forward or backward. Also when I would let off the gas it would clunk/click/clank..

ad
Well the Corvette shop in Vacaville
Corvette Express
found part of the noise this last Friday...
the brake pads where moving about an 1/8" in the calipers.. so everytime I would change directions, backup or go forward they provided the CLICK noise... now for the clunk... there is about an 1/8" or more in out movement...
So, as soon as the parts come in.. It's back to the shop for the final operation before Bowling Green..
I realize this is a little long, but, I thought if it helps one person, it is worth it..
Scott.. have you found the noise in yours yet??? Check the friggen brake pads... with the tire off and in gear move the lugs forwards and backwards and the brake pads move until they hit the caliper then click.

ad
I won't mention the Corvettetec Shop in Stockton that I wouldn't recommend to ANYONE... :gap
BudD