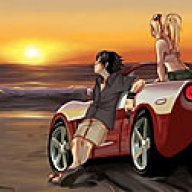 Site Administrator
Staff member
Administrator
Joined

Sep 16, 2000
Messages

13,869
Location
Corvette

1990 Corvette ZR-1
Reinventing the carbon wheel


Material is very light, but extremely rigid, which enhances grip when turning, braking.
Larry Edsall / Special to The Detroit News
Carbon fiber has become the magic material for automotive applications. Created for aerospace use -- think Stealth fighter -- carbon fiber is light but extremely strong and rigid. It is used for such things as the chassis and bodies of Grand Prix and Indianapolis racecars, brake discs for ultra high-performance sports cars and even hoods and trim for customized road cars. One of the newest applications is for wheels.
British wheel maker Dymag, a pioneer in magnesium wheels, has been making carbon fiber wheels for auto racing, for European sport motorcycles, and recently as original equipment fitments on such extreme performance cars as the Koenigsegg CCX and Mosler MT900.
Rennworx founder Bill Koenig said he approached Dymag about becoming a distributor.
Multi-piece wheels are lighter and stronger than one-piece wheels. In an 18-inch diameter, the carbon/magnesium wheels reduce unsprung weight by more than 70 pounds overall, or 13.23 pounds per corner.
Reducing unsprung weight enhances steering response and suspension performance and lightens the load on the car's powertrain. Because they carry less weight, softer shock absorbers can be used, helping a tire maximize grip in turns or in hard acceleration or braking.
The carbon/mag wheels cost around $8,400 for a set of four in 18-inch diameters, or around $9,400 for a set of 20-inchers.
For more information, visit the
www.rennworx.com
Web site.
Larry Edsall is a Phoenix-based freelance writer. You can reach him at
ledsall@izoom.com
.