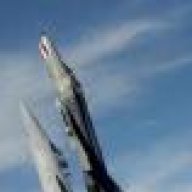 Joined

Mar 14, 2002
Messages

551
Location
Corvette

2016 triple black vert.
I'm thinking of replacing the original Bilstein shocks with KYBs. Car is an 88 couple with the Z52 package and 44K miles. Guess I'm getting old and I'm tired of having to replace the fillings in my teeth every time I drive it. Anyway I thought that I'd have the dealer replace the shocks. Checked with the parts department and GM doesn't carry any shocks for it. So I thought I'd go to the local parts place and get the shocks and have the dealer put them on. Much easier when it's on a lift and I've got to take it in anyway. They checked the labor manual and it's 2.2 hours, or roughly $200 to put on the shocks!

OK so I'll save some pennies and do it myself. I've replaced shocks before, although I was much younger then. I checked both my Helms and service manual and it doesn't look like anything that's too difficult. But now I'm doubting myself. Why would the labor manual have 1.6 hours to replace the fronts when they are right out in the open and look to be about 10 minutes each? Am I missing something?

So if any of you have replaced shocks, is there something I need to know or is it really as straight forward as what it looks like in the manual? Hardest part looks to be the upper mount for the rear. Any tricks for those?

Thanks,

Ron
"Baldie88"