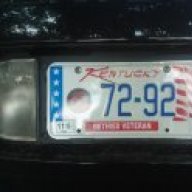 Joined

Nov 29, 2014
Messages

40
Location
Corvette

2000 Triple Black Convertible 6speed
Sitting in the car alone, engine off, key in acc, listening to the radio, rain coming down steady. Hear a hum. The right seat is moving forward. Went all the way forward and then sat and clicked trying to go further. Have had the car for about one year. Never saw this before.

Reached over and pushed the switch rearward and the seat moved back as normal. Switch works correctly in all directions. After 2-3 seconds back forward it comes. Repeated twice.
Had to leave. When I came back about three hours later and moved the seat to the rear and this time it stayed.

Car had been in the garage overnight and only out that morning for about 30 minutes in the rain when this occured.

Guesses?
A. Module?
B. Shorted switch?
C. Moisture?
D. All of the Above?