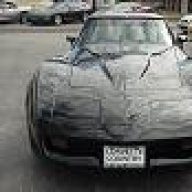 Joined

Feb 2, 2007
Messages

908
Location
Corvette

1982 Black Fastback
Hey everyone,

This is a newb question, but i have to ask.

How big of a difference would upgrading my rocker arms make?
I have the stock 1.5:1 and I'm thinking of moving to 1.7:1 (or 1.65 if that is better for a small block).
Is this a "you'll might sort of notice" difference, or a "kick you in the a$$" difference?

Also, would i need to replace the lifters and push rods, or can i just pop off the valve covers and replace the rocker arms?

This should increase compression/stroke without the trouble of getting to the camshaft. (i know it isn't that hard, but a bigger PITA than taking off valve covers and the springs).

Thanks for the input, it is always appreciated!!!