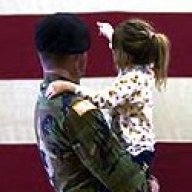 Joined

May 16, 2004
Messages

337
Location
Corvette

2001 Blk Coupe
Ok two part question here. I did a quick search but the info was either dated (wrt prices) or not completely answered.

The first is I think its time to replace my shocks. I have the F45 on an 01 coupe w/ 70k. I've heard that I can upgrade to F55, does anyone know the price. Also, if I don't mind losing the selectability can I go to z06 shocks instead and would that be cheaper or more expensive?

The second part is tires. After only a year my rear tires are badly worn on the edges with respect to the car (so only the left side of the tire on the rear left, etc). I had the alignment done when I got the tires and the front are good and so is the inside of the rear tires. Should I just get the alignment done again or is it something else like the shocks going as mentioned above.