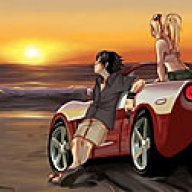 Site Administrator
Staff member
Administrator
Joined

Sep 16, 2000
Messages

13,894
Location
Corvette

1990 Corvette ZR-1
Southern Car Parts Officially Established as U.S. Dealer of Akrapovic Automotive Exhaust Systems
Akrapovic America LLC and Southern Car Parts announce partnership in distribution of Akrapovic Automotive Exhausts to North American market
Marietta, GA (Vocus/PRWEB) March 02, 2011
Southern Car Parts and Akrapovic America LLC have teamed up to announce their partnership for North American distribution. As of today, Southern Car Parts will be offering the full line of Akrapovic automotive exhausts. This includes Audi, BMW, Chevrolet, Ferrari, Ford, Mercedes-Benz, Mini, Mitsubishi, Nissan, Porsche, Renault, and Volkswagen.
Southern Car Parts (SCP) has been in the automotive aftermarket business since 2005. Initially specializing in Corvette parts and accessories, SCP experienced terrific year over year growth with a business model that focuses on customer satisfaction and ease of doing business. The expanding customer base eventually grew to include not only Corvette Performance Parts but also performance accessories for the 2010+ Camaro, Dodge Challenger, Ford Mustang, and the Nissan 350/70Z and the Nissan GT-R communities as well. They quickly established a reputation for friendly service, competitive pricing, and quick turnaround. Working with local Corvette clubs around the country, sponsoring events and providing discounted pricing, Southern Car Parts has quickly established themselves and to top player in the aftermarket performance parts business.
Southern Car Parts began selling Akrapovic Automotive Exhausts systems in September of 2010 and due to the overwhelming popularity and quality of the exhaust systems, they pursued full dealership status. Akrapovic has been in the exhaust business since 1990, founded by Igor Akrapovic. Akrapovic, while racing motorcycles professionally in the F1 and SBK classes at the national and international levels, recognized the need for a publicly available, high performance exhaust system and began developing and testing his designs on his own race bike. After his humble beginnings, and realizing a large untapped market existed for high quality, affordable motorcycle exhausts, he began his company under the name of Skorpion. Beginning work solely with small number of racing teams in the Pro Superbike Championship, he quickly earned a respectable name for himself. This newfound recognition required a name change for legal and representation purposes to set them apart from the rest of the market. They later changed from Skorpion, to Scorpion but eventually Igor's last name of Akrapovic was settled on in the late nineties, and is now known throughout the motorcycle racing world as one of the best exhaust manufacturers in the world.
18 years later in 2008, Akrapovic decided to make an impressive move to begin to include ultra high end titanium automobile exhausts in their renowned line up. Starting out very successfully with Porsche racecars and expanding over the next 3 years tothe lineup it includes today (listed top of article), Akrapovic was making great headway, but still unreleased to the United States. Last summer Akrapovic announced its grand opening on American soil in Irvine, California. Akrapovic America LLC has a small number of approved suppliers in the United States and today Southern Car Parts becomes a part of that exclusive list of U.S. distributors.
Southern Car Parts intends to continue to serve the markets that they have been for the last 6 years, but are excited to include new customers and new markets in their expanding line up of products. Akrapovic has been a solid selling system for Southern Car Parts with positive customer feedback that has been unparalleled to any other Southern Car Parts products. The Akrapovic line of automotive exhausts has proven to be a customer favorite in terms of quality, craftsmanship, power gains, and exhaust note for all Corvette enthusiasts.