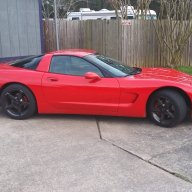 Joined

Sep 12, 2020
Messages

7
Location
Running like crap after a good test run after changing plugs and wires! OBD codes as followed, P0157, P0171, P0174.
Found one plug wire loose and a second one completely off. After checking rest of plug wires, I disconnected battery for a few minutes then reconnected battery only to have it run even worse than before. That's when I got the codes I mentioned earlier. Any help would be greatly appreciated.
P.S. I still have a non working DIC which I posted about last week with still no response from anyone.