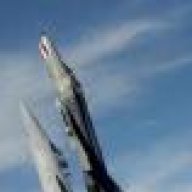 Joined

Mar 14, 2002
Messages

551
Location
Corvette

2016 triple black vert.
I'm probably the only one on this website but I actually want to replace my rusted out mufflers and rear Y pipe with stock ones. I'm trying to keep it totally stock and like the sound of the stock ones on it right now. I've looked at Corvette Central, Ecklers and MAD and they are all basically the same price. Just wanted to know if anyone has any experience with any stock mufflers from these folks and if you had a preference.

If I decide not to go with the stock, which would be the next step up? Not looking for anything real loud since I'm on the back side of 50. Flowmasters maybe but definitely Borla, etc are out of my price range.

Car is an 88 and I don't plan any performance mods. It's a weekend toy.

Thanks.